Today, we will talk about the Top 10 Android Games in 2020. As we all love to play the game and even we don't know the duration of the game played. We know it will be a difficult job just to search for exciting games available for download since there are millions of games available on the internet. So, We believe that this 2020 generations time people who play Android game have found happiness in the world. We have entered in the year 2020. Well, read the full article to know more about the Top 10 Android Game of March 2020, and these are Must Have Android Games:
Best Android Games Of 2020
1. Garena Free Fire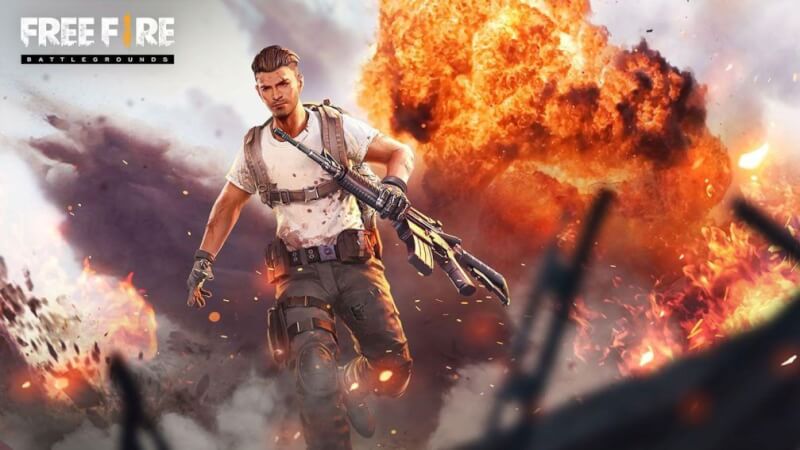 Garena Free Fire is a mobile battle royal game. It is one of the most famous battles of the royal game on mobile. It has crossed 500M+ download on Google Play Store in March 2020. It's an action battle royal game. This game rule is very simple or similar to the PUBG Mobile like when the player starts the game they will enter a plane & then jump where they want. After landing player searching for weapons, medicate and other items.
In this 2020 era gaming industry best top 10 Android Game of March 2020, we have included it first, because of the Garena Fre Fire game is a unique and exciting system. Talking about graphics this free fire game graphics benefit for mid-range smartphones, but the graphics are not very good but if you like gun shutting, action, Battle game then you should play it. It's the download size around 533MB. Free Fire was released on 20 November 2020.
2. Carrom Pool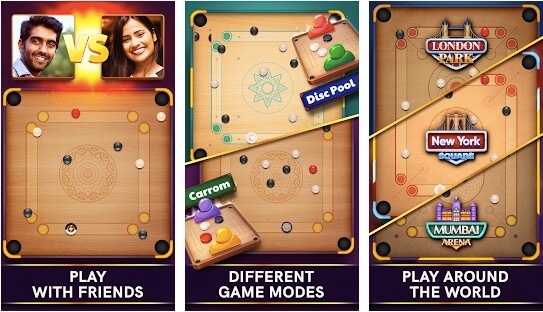 Carrom Poll is one of the best online games. This game is very easy to concept game where you need consistency to put all your coins before your opponents. The game is top-rated because of multiplayer matches and with big prizes. This game control very sensitive and its also support offline mode. Carrom Game was released on 12 December 2018. Its download size is around 29MB.
3. PUBG Mobile Lite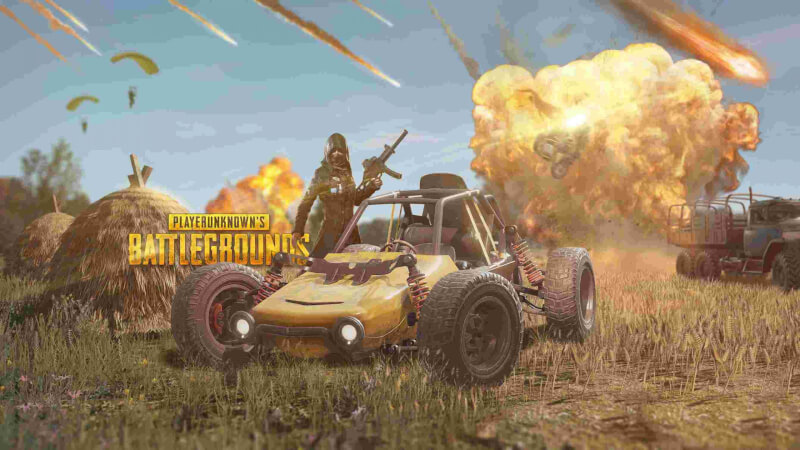 PUBG Mobile Lite is size-wise very small & those are playing this game PUBG Mobile provides a smaller map made for 60 players. This PUBG Mobile Lite is most potent in real engine 4 create a jaw-dropping visual experience with realistic effect. Pubg Mobile Lite team up with friends to organize your battle plan through audio chat & organize the best trap for your enemies. Pubg Mobile Lite was released on 25 July 2019. Its download size is around 461MB.
4. Slap King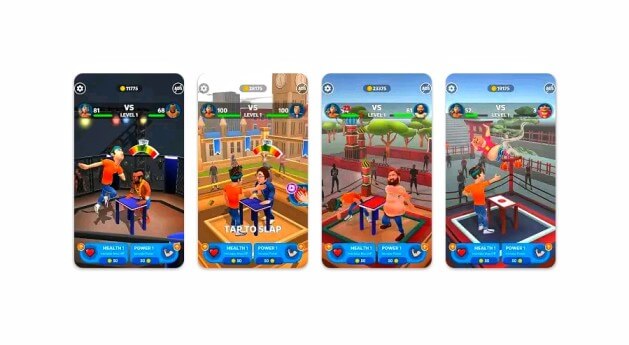 Slap King is one type of action game. It's a game you can slap your opponents whoever hit harder than this player goes to next round that's the game. Slap King game provides you with a virtual experience. This game looks like a boxing competition game. You are in the ring with your opponents. If you are interested in playing a funny action game, then you should try this game. This was released on 25 February 2020. Its download size is around 84MB.
5. Mobile Legends: Bang Bang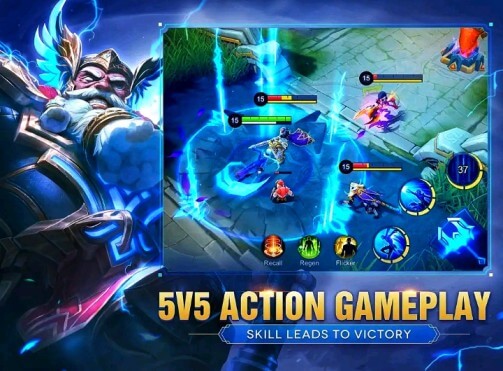 Mobile Legends: Bang Bang is a multiplayer battle arena game for smartphone. This game was two-team fight to destroy the enemy team. This game is top-rated in Asia. Mobile Legends: Bang Bang game will feature 16 teams across the world to battle. In this game, there are five players & the character name is 'HERO' also this character grouped into six different roles. It's all about Mobile Legends: Bang Bang. Legend game was released on 14 September 2019. Its download size is around 103MB.
6. Asphalt 9: Legends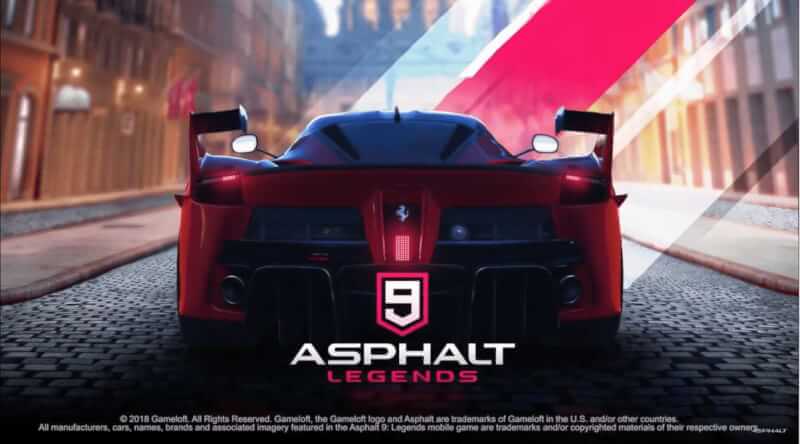 Asphalt 9 Legend is a most popular racing game published by game loft. It's the 9th series of asphalt game. It's 2013 predecessor Asphalt 8: Airborne, Asphalt 9 Legend to the game loft feature 48 cars. In Feb 2020 there are 84 cars now features. This gam is performance base score improve your car fuel tank quantity and Asphalt 9 Legend feature five-race track set in a new location. It is all about Asphalt 9 Legend. Asphalt game was released on 25 July 2018. Its download size is around 2.1GB.
7. Alto's Odyssey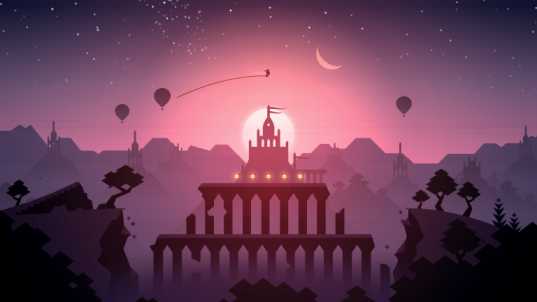 Alto's Odyssey is based on adventure game & this Alto's is the endless running game. This game to player jump, flip, move in circles etc.. & playing time if you are using headphone then the sound quality also very pleasant. This game is endless snowboarding game. Player goal is to collect the coin & upgrade. This game was released on 25 July 2018. Its download size is around 72MB.
8. Shadow Fight 3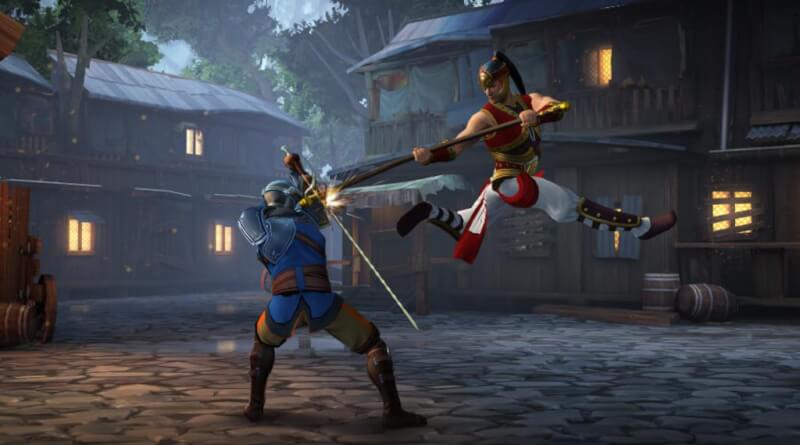 Shadow Fight 3 anyone identifies it is the fighting based game. This game is a battle adventure types game. You have to control your self, choose weapons and fight your enemy. You have to show your skill in this game. Fighter game was delivered on 26 October 2017. Its download size is around 72MB.
Also, check out 10 Best Android Apps Of March 2020
9. Game Of Thrones: Conquest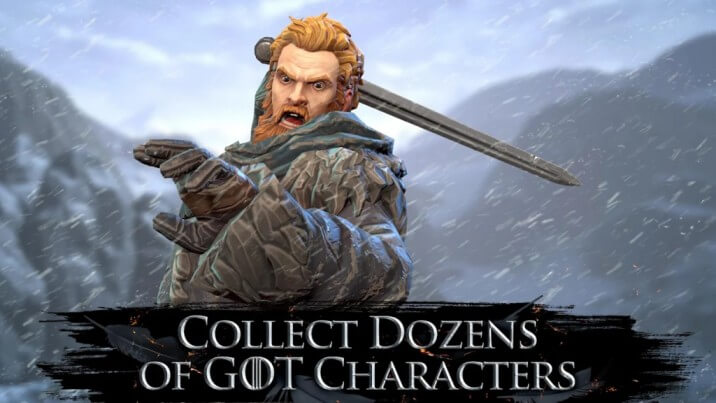 Game Of Thrones: Conquest is a very addicting game. It's all about building your city, grow your army, choose your dragon, lead allegiance and fight against others as you grow in power. It's all about the GOT: Conquest. The download size is around 91MB.
10. Pokemon Master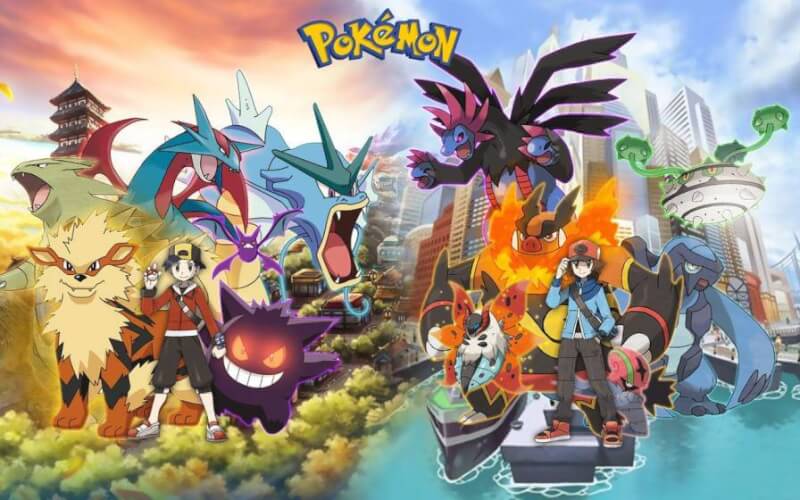 Pokemon Master is one of the various battle series game. This Pokemon game main motive is the champion. Her you can find single player event & multiplayer event, in which player must team up to defects powerful opponent to get the reward. The download size is around 80MB.
That's all for today. Stay Tuned To TechBurner For More Game News.