Whatsapp is one of the highly popular instant messaging apps. We are getting new features on the app with the regular updates. Recently, much-awaited Dark-Mode rolled out for all the Android/iOS users. However, if we compare it with the competition, then Whatsapp lacks several handy features. We are waiting for the Whatsapp Multi-Device support, and it seems like we will soon get that feature. Along with this, self-destructing messages or Expiring Messages feature is also around the corner. In the latest Whatsapp Beta v2.20.110, WABetaInfo has discovered these new features. Check out more about the Whatsapp Beta v2.20.110 update in this article.
Whatsapp Beta v2.20.110 Update
We all are hearing about Disappreing message on Whatsapp for quite a sometime now, and it is again spotted on the latest Whastapp Beta, this time the name is Expiring messages. Also, Whatsapp will soon get Multi-device support like Telegram; it means you will be able to use the same account on multiple devices at the same time.
Whatsapp Multi-device Support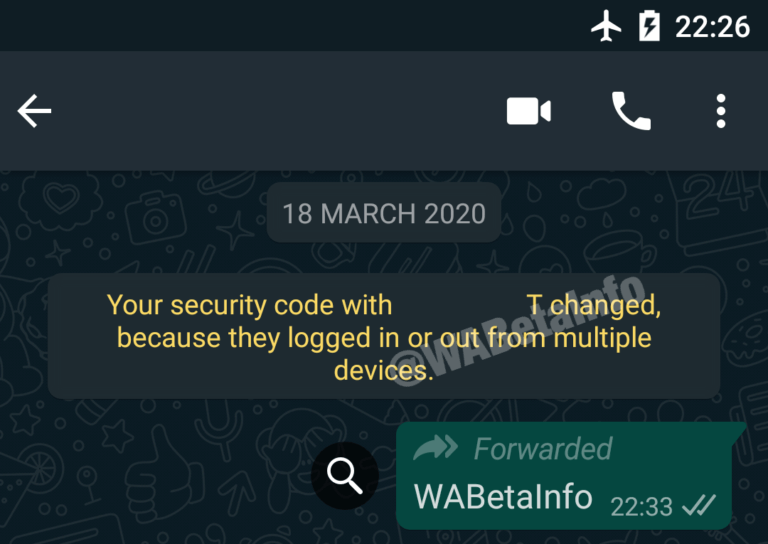 Multi-device support is finally coming to Whatsapp. It means the users will be able to use the same Whatsapp account on multiple devices. Currently, you can use one account on only one device at a time. Whatsapp Web and Desktop App allow the users to use Whatsapp on the PC, but that is dependent on the host device. After the Whatsapp Multi-device support, you will be able to use the same account on your primary phone, your secondary phone and on your tablet as well.
Additionally, this feature will be available for both Android and iOS. This feature is still under development. We will get this feature in the upcoming updates. The encryption keys used to secure messages will be changed every time a new device is added. Also, a notification will be displayed in the app.
Expiring Messages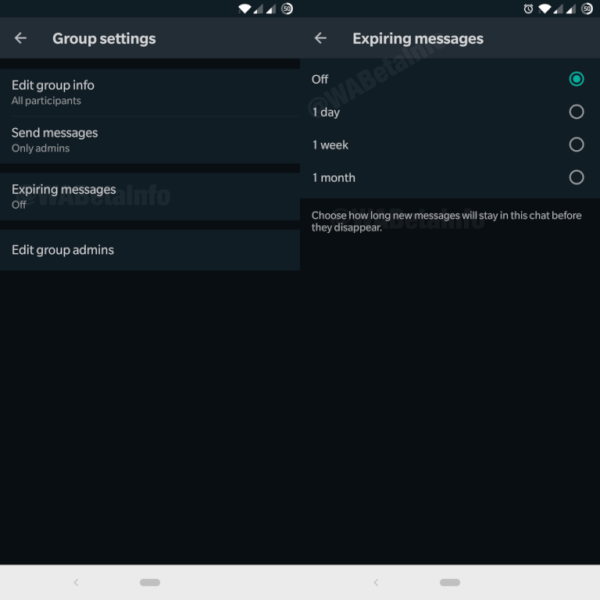 We are hearing about the self distracting messages feature for the Whatsapp. In October last year, Disappearing Messages feature was first spotted for the groups. Then the feature spotted for the personal chat and the name was Delete Messages. Now, WABetaInfo spotted this feature again, and this time it is available for both Groups as well as Personal conversations. Expiring messages can be visible for either one day, one week, or one month, then the message will be disappeared. There was an option of 1 hour, which is now removed.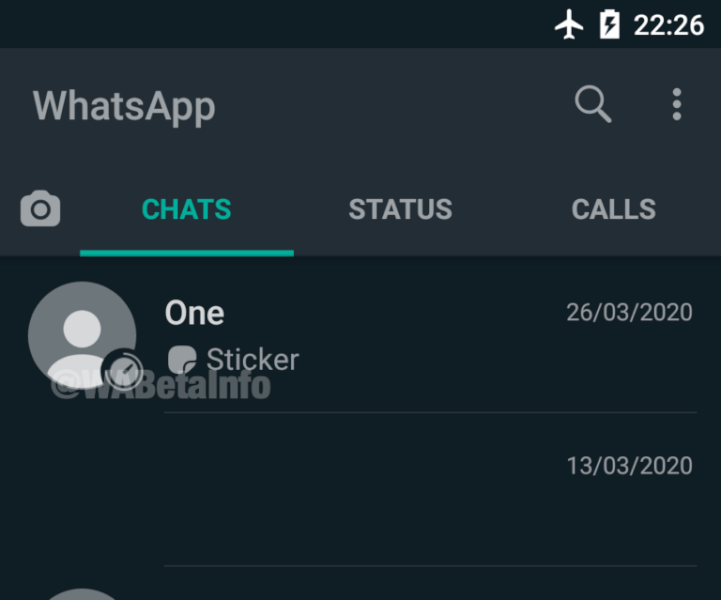 When the Expiring Messages is enabled in a specific chat, it will show an indicator on the profile picture in the chats list.
That's all in this Whatsapp Beta v2.20.110 Update which includes Expiring Messages and Whatsapp Multi-device support.
[Source]