Xiaomi has launched its much-awaited Redmi K30 4G & 5G Variant. In the launch, Xiaomi also launched its new products which were Xiaomi RedmiBook 13 with Slim Bezels, new Xiaomi Speaker, Router, Cat Eye and Smart multi-mode gateway. These all the devices have been launched in the event which was organised on 10 December. We all know that Xiaomi always tries to provide something new and interesting to the users. Therefore, read the full article to know more about Xiaomi RedmiBook 13 features and Xiaomi RedmiBook 13 Price along with the features and price of Xiaomi Gadgets:
Xiaomi RedmiBook 13 Features: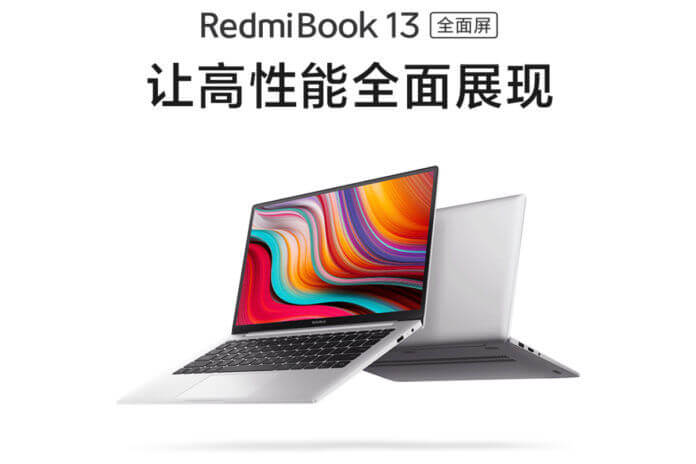 The other laptop in the RedmiBook series is launched with great features. So, the laptop sports a slim bezel screen of 13.3-inch FHD Anti-glare. The laptop can be bent 180° and it has 89% of the screen-to-body ratio which is one of its best features. The screen size is sufficient for the users and users can also use it after bending as the bending features are only provided in a no. of laptops or you have to pay higher for these features.
Xiaomi is providing the latest 10th-Gen Intel Processor with a dual heat pipe. So, the diameter of the dual-heat pipe is of 6mm. Now, in the RedmiBook 13, users will be getting Intel Core i5 Processor for the low-end variant. Therefore, the RedmiBook 13 comes with the latest Windows 10. It has 8GB of RAM with an internal storage of 512GB SSD.
The RedmiBook comes with a metal body and features 2GB NVIDIA GeForce MX250 for graphics processing. But, the base variant of the laptop comes with Intel Core i5 10th Gen, Integrated Graphics, 8GB RAM and 512GB SSD.  If you pay Rs. 3000 more then you will get the dedicated graphics of NVIDIA. The Higher variant comes with Core i7 and rest are the same and it has dedicated graphics. The RedmiBook will support battery life of 11hr and it can charge 50% in just 35min. Some other features are Chiclet type Keyboard, DTS surround sound audio support. It is good for both professionals and gamers.
Xiaomi RedmiBook 13 Launch Date in India:
The RedmiBook 13 is launched in China on the 10 December. But, there are no words for the global launch. So, we are expecting that it can launch before February 2020.
Xiaomi RedmiBook 13 Price in India: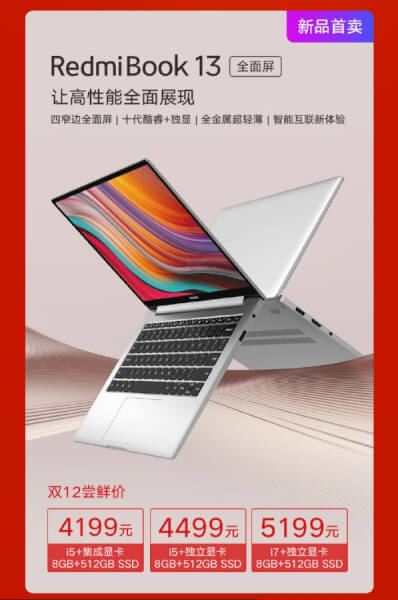 The RedmiBook 13 is priced at 4199 Yuan for Core i5+8GB RAM+ 512GB SSD+ Integrated Graphics. So, we are expecting that it may come around Rs. 43,000. The second variant comes with Dedicated Graphics and it is priced at 4499 Yuan and may come around Rs. 46,000. The high-end variant comes with Core i7+8GB RAM+512GB SSD+ Dedicated Graphics and priced at 5199 Yuan. So, it may come around Rs. 53,000. The RedmiBook 13 will go on sale from 12th December in China.
Xiaomi Gadgets:
Some new gadgets are launched in China which are exciting as well as interesting. So, below are the features and price of the gadgets:
Redmi Little Love Play: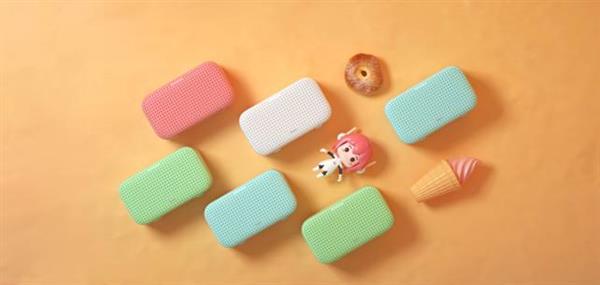 This is the new Redmi Little Love Play with 1.75-inch high-quality sound speaker. The speaker can play sound at 350cc with its larger sound cavity. The speaker supports Bluetooth and it can also operate other Bluetooth devices like Door Lock, Light Bulb and more. Users can operate it with the voice commands and the family members can also operate it. Users will also get a suggestion regarding their voice commands. The Price of the gadget is 79 Yuan( Rs. 800) which is much lower than other Bluetooth Speaker.
Redmi AC2100 Router: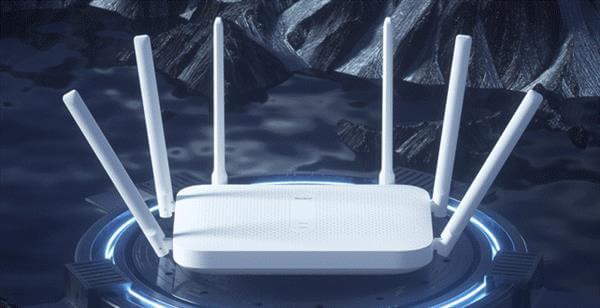 Xiaomi has launched their another router which is the Redmi AC2100. It comes with 2GB high-speed transmission. It supports the 5GHz Band. So, for strong connectivity, it has 6 omnidirectional antennas with 6 high-performance signal amplifier. The router has beamforming technology and LDPC error correction which will give wider signals in the area. It can connect 128 devices as it comes with dual-core 4-thread CPU and 128MB of Memory. You can directly operate it with the Mijia App. So, the Redmi Router is priced at 169 Yuan ( Rs. 1800).
Xiaomi Mijia Smart Cat's Eye: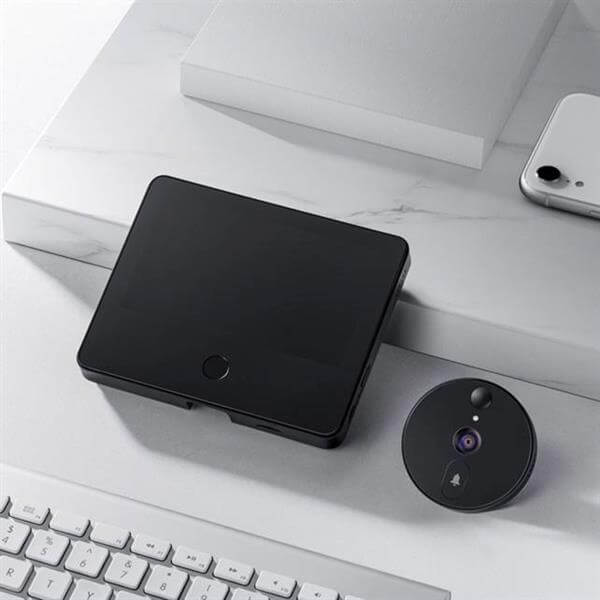 Xiaomi is always famous for its security cameras. So, a new security cam has been launched which will cover video with a 161° wide-angle-lens. Now, it will cover a wider area and there is a new IPS LCD Screen of 5.0-inch where you can see recordings. It will also push alarm and start recording if the gadget sees anything is at the door. The gadget has feature, if someone is looking at Cat's eye or tries to scratch Cat's eye then it will automatically push alarm and it will also send the remote message by the Mijia App. You can take a view on the video by going to the Mijia App. It is one of the good product for home securities. The Cat's eye is priced at 499 Yuan (Rs. 5,000).
Xiaomi Mijia Smart Multimode Gateway: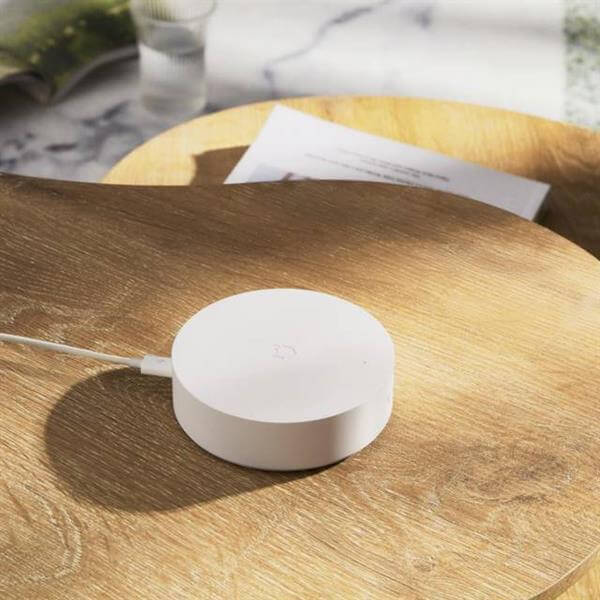 The last product which is launched is the Multi-mode Gateway. So, users can connect devices through Zigbee, Bluetooth and Wi-Fi. Only one thing is needed for the interconnection of two devices. The device is priced at 129 Yuan ( Rs. 1300).
Follow TechBurner Team to get the latest updates:
Download TechBurner Wallpaper App:
That's All For Today. Stay Tuned To TechBurner For More Stuff.