Microsoft is a global brand known for its powerful machines. In this digitalised era, the use of computers is at an all-time high. With such a huge demand for computers, the users of Windows are also increasing. Windows 10 alone has garnered a user base of over 110 million since its launch. Recently, we went through all major Windows 10 functions and features. We noticed that there are a lot of resourceful features (like Cortona) are not as widely used as they should be. So, today, we are discussing 5 things that should be fixed in Windows 10 updates. These are the 5 problems in Windows 10 update that need the company's attention. Admittedly, Windows 10 update problems are really annoying. Consequently, users primarily face 5 problems upgrading to Windows 10.
5 Problems in Windows 10 Update That Should Be Fixed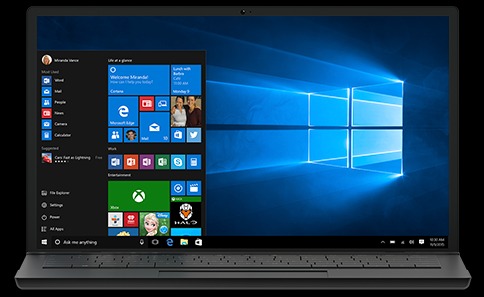 1. Limit Background Process
Does your computer lag too much? The majority of Windows 10 users are facing this problem after the latest windows 10 update. The main reason behind the lagging and crashing of applications are the background processes. Our computer runs different apps and programs. Fortunately, we can check the application and software processes running in the background. Simply right-click on the desktop, and you will see several options. From this context menu, select Task Manager. Now, you can see the applications and process running in the background. It is obvious that computers utilize storage and CPU to run properly. You will most likely see here that things are okay.
The problem arises if too many unnecessary apps and services keep running in the background, as we can find out in the Task Manager. This is the main cause of the Windows or apps crashing in most cases. Some users also report that using high RAM-consuming applications like Chrome or Microsoft Edge often leads to serious lag. This happens because such browsers consume a lot of resources, especially RAM, to function properly. Further, if the background processes use too much resources, nothing will run smoothly. This was the first problem of the latest Windows 10 update.
Some Tips
Process A
Open Task Manager using Search or by right-clicking on the desktop to find the shortcut.
You will see applications and processes running in the background.
Click on the application or software you think is not necessary or is consuming way more resources than it should.
Then, you will see the End Task option. Click on that to end the process.
Note: Don't end any random task because many are important for the computer to run. Follow the next alternative if you don't have ample knowledge about the processes.
Process B
Search System Configuration in the Start menu and open that.
Go to the General tab and click on Selective Startup. Then, deselect Load Startup Items.
The next step is to go to the Services tab, which you will find in the box.
Select Hide all Microsoft services. Then, click on all services you see and hit Apply.
Lastly, restart your computer to apply the changes completely.
2. Disk Usage 100% Should Be Fixed
The next Windows 10 update problem is the Disk Usage. Disk Usage is the storage needed to run an application or system process. Many users complain about facing 100% disk usage even after closing all programs. This may be because of Superfetch. Superfetch is an in-built feature in Windows 10. It maintains and improves performance from time to time. Superfetch always works in the background and searches for files and programs to provide us with a great experience. But sometimes, this feature converts into a nuisance and makes the PC. Superfetch never stops on its own. We need to turn it off manually. This could be the main hurdle for a user in experiencing a better experience. Microsoft should fix this and the 5 problems in Windows 10 update.
Suggested Read | Why Hard Drive Partitions start from "C" letter
3. More cross-platform integration with Mobile Devices
Another Windows 10 update problem is the lack of cross-platform integration with mobile devices. Now, what exactly is cross-platform integration? Suppose you have a smartwatch. You connect it to your smartphone. After doing so, you can view all notifications, calls, and messages on the watch itself. But in Windows, smartphone integration is not that great. For instance, MacOS and iOS work seamlessly but Windows lacks that kind of integration. To solve this problem, there are lots of temporary solutions like installing third-party software. But remember, it's for temporary use. For the moment, Microsoft's meagre efforts to facilitate cross-platform features, like Your Phone Companion app, are less than satisfactory. Microsoft should bring more feasible integration options as soon as possible.
4. Make Default Apps More Useful
Microsoft shouldn't provide unnecessary applications. Windows 10 comes with a plethora of bloatware that nobody even uses anymore. And we don't even know about them. The most obvious trouble they cause is filling up of storage space. Moreover, these applications sometimes start running in the background and consume lots of RAM. The result of this unsolicited process is annoying lag. Microsoft should reduce the number of unnecessary apps that come pre-installed, like Maps. Who even uses that on a PC? A simple mobile search on Google Maps is way more convenient than using a Map application on a PC.
5. Other Issues
Cortana
Cortana is a voice assistant from Microsoft. We recently noticed that while Cortona does have some potentially interesting features, it becomes a burden with a lot more annoying issues. If we analyze the active and passive modes of Cortana, it seems futuristic. Unfortunately, in reality, it is not. The voice of Cortona sounds heavily computerized and fake. An ideal voice assistant should speak like a real human. Moreover, one thread conversations is amiss in Corona. We shouldn't have to specify the subject every few seconds. There are lots of way better alternatives  out there, primarily the Google Assistant. Cortona can barely match its competitors on any aspects.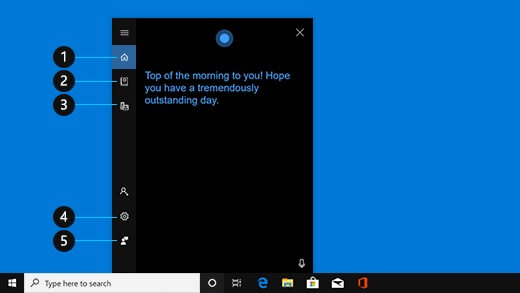 Read More | Microsoft Spotlight Launcher Coming Soon: Check Out All the Features
Driver Auto Update
We generally use many peripheral devices with our computer. Be it a keyboard, mouse, or even a graphic card, device drivers help different peripherals to communicate with the computer. For example, when we plug in a USB to our computer, it shows a USB connected. The driver works like a bridge between the peripheral and computer to recognize the type of device. The most important part is the driver update. We should update the drivers regularly because if we don't, some devices may not function properly. Weirdly enough, Windows never informs us when a driver needs an update. Consequently, we don't know whether it is on the latest version or old. Microsoft should add a driver auto-update feature so that there's no hassle and we can do our work easily.
Microsoft should fix these 5 problems upgrading to Windows 10. Furthermore, they ought to consider these points in the latest Windows 10 updates.
Stay Tuned With TECHBURNER For More Tech Stuff.