The co-creator of Android, Andy Rubin, came up with his brand Essential's first phone, Essential Phone1 in May of 2017. It was a great phone in its price bracket, but it couldn't meet up the expectations. So, Essential is in the verge of launching a successor to the Essential Phone, namely the Essential Phone 2 or Essential PH-2 which could feature an in-display front camera according to the leaks from SlashGear. In this article, we would tell you all about Essential Phone 2's new technology of an in-display front camera.
Essential Phone 2 with an in-display front camera!!!
According to the report by SlashGear, the Essential phone 2 would feature an in-display camera along with a light sensor. This would allow the PH-2 to come with a completely bezel-less display which is in high demand, today. Along with the in-display front camera, the phone could also feature an in-display fingerprint scanner to make the device a very futuristic one.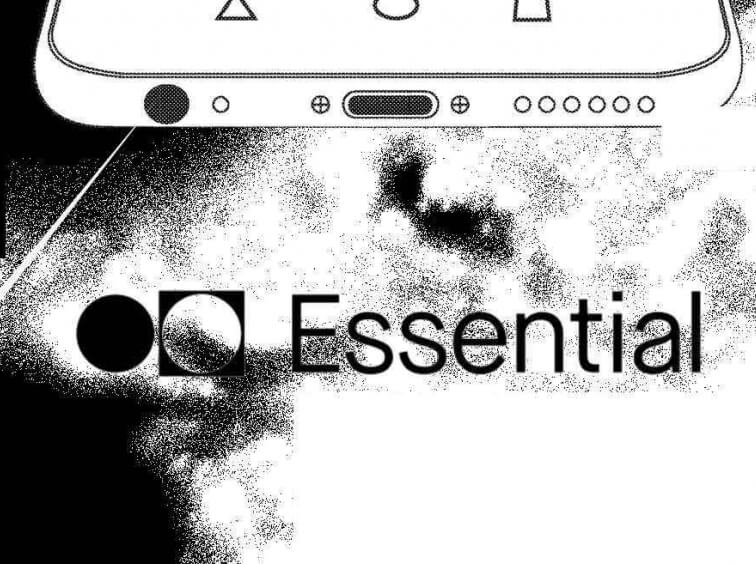 The Essential phone 2 would also feature a USB Type-C port and a headphone jack(a much-required thing!) besides the in-display front camera and fingerprint scanner. Comment and tell us what do you think about Essential Phone 2!!!
Essential Phone 2 In-Display-Finger print sensor: 
Recently we have seen lots of smartphones are coming with the same technology of in-display-fingerprint sensor. Brands like Vivo, Oppo, OnePlus and Xiaomi has already launched their smartphone with the same tech, and now the upcoming Essential Phone is rumored to come with the same technology and expected to be much improved and faster. The upcoming flagship Asus Zenfone 6 is rumored to take the leap with the same in-display-fingerprint sensor, and the live pictures have been leaked with beautiful gradient design.
The Essential Phone tipped to feature the security sensor in the home button, which seems to be a new placement with an extra feature of the home button. The user experience will decide this decision is going to be a pleasure to use or maybe a failed experiment. Since the fingerprint and home button will be placed at the bottom of the display and the display is a full-view with nano-bezels on the bottom. Let's hope for a customer-centric device.