Smartphone technology is improving day by day. Various companies are trying new experiments and innovative ideas to get the upper hand. However, Google is the king of innovation in every section of the market. Google new AR camera is about to come for millions of devices. The Google AR Depth Sensing Camera will enable users to take quick measurements with 3-D data computing. Also, Google AR Camera will work without any hardware capable lenses like the ToF sensor or LiDAR sensor, which is used in Apple devices. Moreover, Google Depth Sensing Camera will be based entirely on Machine Learning. Read more to know about the New Google AR Camera.
Google New AR Camera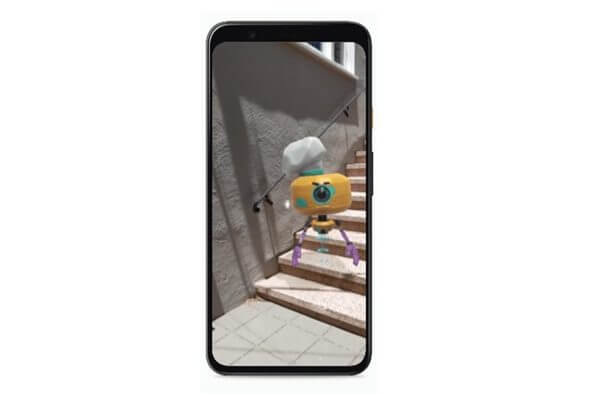 Back in December, Google showcased the capability of Machine Learning and AI for 3-D usage with just a single lens in the smartphone unit. Now, the ARcore Deep API is finally available for Android. Meanwhile, several 3rd-party companies have started working on it. Though it is difficult to extract 3-D data from an image, Google New AR camera is going to accomplish it soon. According to Google, the Google AR Depth Sensing Camera will be available first in the next generation of Pixel devices. Google Depth Sensing Camera will be available for millions of Android devices. According to Google, it will result in better depth data in photos and measurement apps.
Must Read | Best Chinese Apps Alternatives: India Bans 59 Chinese Apps
Google AR Camera
Google AR Camera uses a Dynamic Depth Algorithm to create a depth-sensing image. The image comes with reasonable accuracy in just a single shot. According to reports, with the launch of ARCore Version 1.8, it will bring significant improvements to older devices too. Google will first demonstrate this feature with an animal search, after which other companies will follow the suite. Notably, different combinations of the new algorithms could improve quality, reduce the scan time, and speed up measurements. Meanwhile, Google creatives also showed the use of AR to play Dominoes in the Deep Lab application provided by Google.
That's All For Today. Stay Tuned To TechBurner For More Stuff.
[Source]