Huawei finally announced its long-rumoured OS called Harmony OS. After so many rumours with different names including Hongmeng OS and Ark OS, the new operating system developed by Huawei is named Harmony OS in the international market. In China, it will be known as HongMengOS. The development of this OS was started 2 years back and it is finally unveiled at the Huawei Developer Conference 2019. Harmony OS seems a new competitor of Android after iOS. Let's now talk about what is Huawei HarmonyOS and Harmony OS vs Android.
What Is Harmony OS?
Harmony OS is not just for the smartphone but it is compatible with various devices including Tablets, Computers, Smartwatches, Smart TVs, Smart speakers, In-vehicle systems and more. It is an Open-source project, so developers will be able to create apps using ARK Compiler. Harmony OS is completely different than the Android and iOS due to its microkernel-based design.
CEO of Huawei, Mr Richard Yu said, "It is a microkernel-based, distributed OS that delivers a smooth experience across all scenarios. It has a trustworthy and secure architecture and it supports seamless collaboration across devices. You can develop your apps once, then flexibly deploy them across a range of different devices."
This statement is quite interesting. Huawei wants to create an Ecosystem with this new OS. HarmonyOS will have Deterministic Latency Engine and high-performance Inter-Process Communication (IPC). It will have 25.7% less response latency of apps.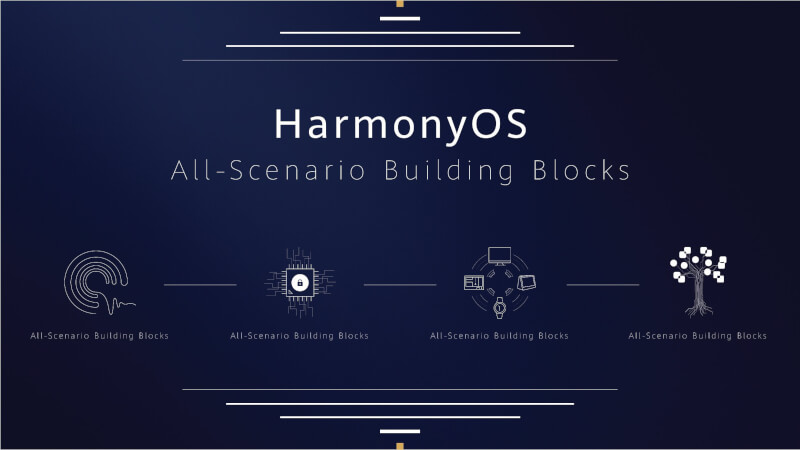 Huawei HarmonyOS was designed with four distinct technical features including Seamless, Smooth, Secure and Unified. It is First-ever device OS with distributed architecture, delivering a seamless experience across devices.
Huawei Will Use Android In Smartphones
At the Huawei Developer Conference, Huawei did not show Harmony OS on the smartphone yet because the OS might not be ready for the smartphones. As of now, all Huawei and Honor phones will come with Android out of the box. Huawei wants to stick to Android for smartphones now. But just in case thing go bad then the new OS will work as an alternate option for Huawei and Honor smartphones as the early leaks suggested that Hongmeng OS is an alternative of Android.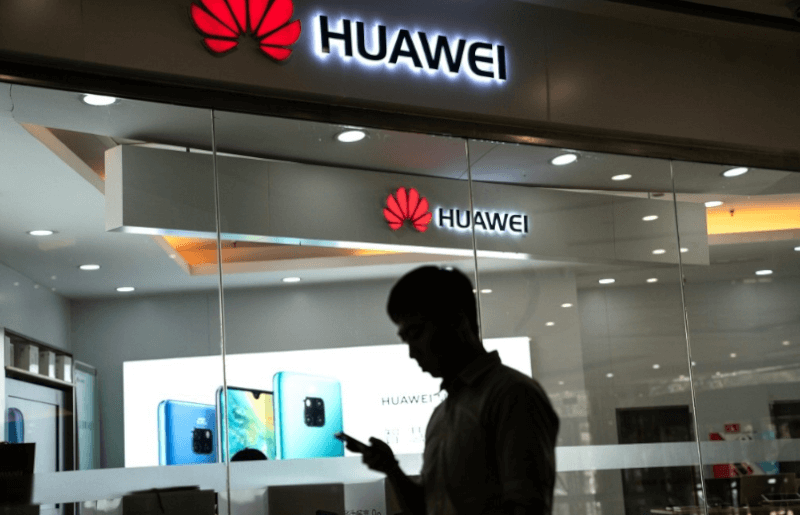 Honor launched Honor Vision TV series with this new OS and became the first device to use Harmony OS. Huawei and Honor will launch wearables and laptops running on Harmony OS next year. But if the trade ban does not lift then Huawei has to launch their upcoming smartphones including Mate 30 Pro with this new OS.
READ MORE: Huawei Mate 30 Pro Leaks: Live Images and Renders!!!
Android Apps Compatibility
Harmony OS is not compatible with Android apps. It means you will not be able to sideload any Android apps directly on any device running on Harmony OS. The CEO said that the app developers will have to make Small Changes to their apps to run on Harmony OS. He stated that it's very easy to transfer Android Apps to HarmonyOS. That's a good thing!
Huawei unveiled Huawei Mobile Services as an alternative to Google Play Services and they are working on the AppGallery as an alternative of the Google Play Store.
READ MORE: EMUI 10 Based on Android Q will launch in HDC.2019: Here are the details
HarmonyOS Vs Android
We all know, Huawei is facing some serious problems due to the Trade War between the USA and China and Google had stopped Android support for Huawei and Honor devices and the future is unpredictable. Although, as we mentioned above Huawei will still use Android on their smartphones but Harmony OS aka Hongmeng OS in China, might give a very tough competition to Android.
Huawei is the second-largest Android smartphone manufacturer with 17% of market shares. If Huawei will start using Harmony OS on their smartphone then Google will lose millions of Android users. Huawei is a Chinese brand and it might be possible that other Chinese smartphone brands like Xiaomi, Oppo, Vivo and OnePlus also adopt this new OS for their smartphones.
Huawei has a strong market in Europe and Asian market and with the Harmony OS, Huawei wants to create a new Ecosystem if this happens then it is a big loss for Google. The competition between Harmony OS vs Android is going to take place in the near future.
These are our thoughts on the Huawei Harmony OS. What do you think about this newly launched OS? Will you buy a smartphone which runs on Harmony OS instead of Android and iOS? Let us know in the comment section below.
If you have any queries about tech then simply mention @techburnerteam on twitter and we will try to answer you as soon as possible.