Huawei flagships Mate 30 and Mate 30 Pro does not ship with the Google Apps and services because of the trade war between the US and China. The smartphone runs on Android 10 but sadly there are no Google apps, not even the Play Store. Even you can not flash the GApps because Huawei does not allow to unlock the bootloader as of now. However, it is not too hard to install Google apps on Huawei Mate 30 and Mate 30 Pro. In this article, we are going to talk about how to install Google apps on Huawei Mate 30/Pro.
Disclaimer 
By using this method you will be providing system-level permissions to a third-party app. Use this method at your own risk.
Read More: Should You buy a Huawei or Honor phone in India?
How To Install Google Apps On Huawei Mate 30 and Mate 30 Pro
There is no need to unlock the bootloader to continue. You can install Google apps in a very easy way. Follow the simple steps given below.
1] Open the stock browser on your Huawei Mate 30/ Mate 30 Pro and open LZ Play Website. (Click here)
The website is in Chinese but most probably Google Translate will translate the page into English.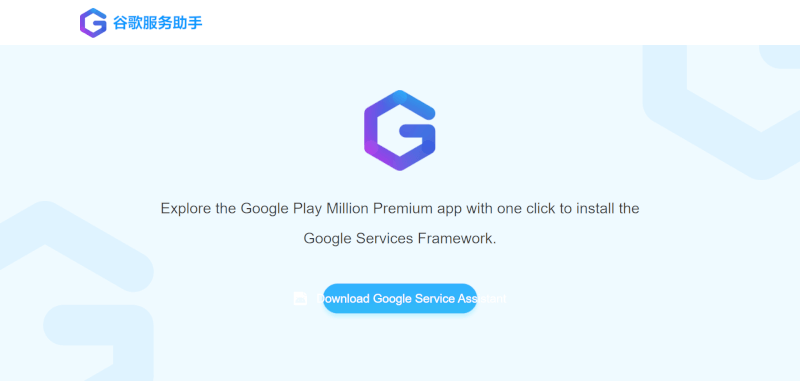 2] Now click on the circular blue button Download Google Service Assistant.
3] Install the APK.
4] Now open the app and follow the on-screen instructions.
5] Once it's done, the Google Play Store will be installed successfully on your device.
6] Restart your phone.
7] Open the Play Store and Sign in with your account.
8] Download all necessary Google Apps including, Gmail, Chrome, Assistant Drive, Maps etc.
Un-install Google Service Assistant
Once you successfully install the Google Play store on your device then there is no need of the Google Service Assistant app. You can simply uninstall it. First, go to Settings > Security > More Settings > Device Administrators and remove its admin permissions. Then long-press the icon and press uninstall. That's it.
What do you guys think about Huawei smartphones without Google Apps? Let us know your thoughts in the comment section below.
Read More: Huawei HongMeng OS – All You Need to Know About This Android Alternative
Follow Tech Burner Team on our social media handles to get the latest updates:
If you have any queries about tech then simply mention @TECHBURNERTEAM on twitter and we will try to answer you as soon as possible.