OnePlus is well known for its software integrity with its hardware. The Oxygen OS is well optimized and was a good OS offering a bloatware-free experience to its users. However, the point is I said "was" because OnePlus now gives Facebook App Installer, Facebook App Manager, and Facebook Services as system apps, alongside the main Facebook app, Facebook Messenger, Instagram, and Netflix. Having bloatware makes the UI bulky and slow in different scenarios. Anyways, thanks to XDA who brought us the way to delete these apps and make OnePlus devices bloatware-free. In this article, we will guide you on how to remove Facebook bloatware from OnePlus devices.
What is Bloatware?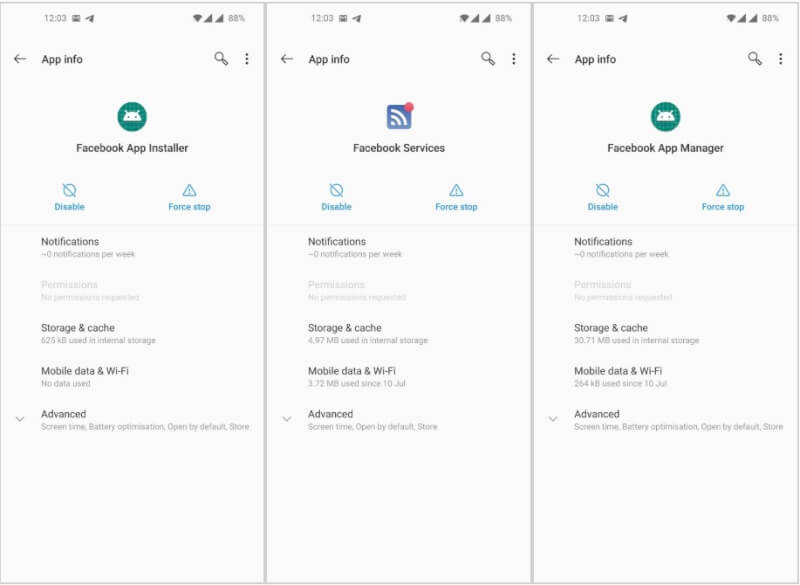 Bloatware is the apps that come pre-installed on your devices. Apps that are available on your devices with system apps are called bloatware. However, in some devices, you can uninstall those apps and get rid of all. But in OnePlus 8, 8 Pro, and Nord you cannot uninstall these apps. Moreover, with the main applications, you even get some Facebook services as the system apps. However, some may find the bloatware apps useful and some consider it useless. If you are the one who want to remove the bloatware from your devices you can follow this easy step-by-step guide and get rid of all those apps.
Must Read | How to Create Facebook Avatar? – New Facebook Update
How to Remove Facebook Bloatware from OnePlus Devices?
You need to follow the steps below carefully to remove these apps from your devices. It will be an easy task if you read the full article. So do read the entire article to reduce the chances of mistakes. Now let's move ahead for the pre-requisites.
Pre-Requisites
PC and your OnePlus smartphone obviously.
USB Driver for your device – (Get your device's compatible one from here).
ADB Binary – Download.
Developer Mode Enabled [Settings -> About Phone, here tap on Build Number 7-times].
Enable USB Debugging from developer options.
Must Read | Qualcomm working on Qualcomm Snapdragon 860 Chipset
Step-by-Step Guide
Step 1: Plug your device to the computer via USB cable and select MTP(Media Transfer Protocol) or Transfer Files.
Step 2: Browse ADB binary folder on your PC. Open CMD by pressing Shift and Right-click simultaneously and clicking on the open command window here.
Step 3: Once you enter the CMD, type the below command –
adb devices

Step 4: You will see that the system is starting the ADB. If this is your first time running ADB, you will see a prompt on your phone asking you to authorize a connection with the computer, Grant it.
Step 5:  Retype the "adb devices" command and you will see your device listed on the PC. If yes, you can now proceed.
Step 6: Type:
adb shell
Step 7: Execute the below commands one-by-one to find package names.
pm uninstall -k --user 0 com.facebook.appmanager
pm uninstall -k --user 0 com.facebook.services
pm uninstall -k --user 0 com.facebook.system
Step 8: That's all now your OnePlus device is free of bloatware, all the Facebook service apps removed.
That's it guys for this post, keep an eye out on TechBurner for more such tech stuff. Also, download our new app BurnerBits to save time and read short news.
[Source]