Huawei is improving major things to sustain themselves in the market. Huawei devices are capable of many things as they support good hardware technology. The devices no longer have Google and Android support. Huawei is still the No.1 brand in China and 2nd on the planet. Apart from smartphones, the brand is also shining bright in other sections of the industry. The latest Huawei Kirin A1 Chipset is a Multipurpose Chip. The Chip is six months old but still very powerful and efficient. So read the full article to know more about Kirin A1 Features and Kirin A1 specs.
Huawei Kirin A1 Chipset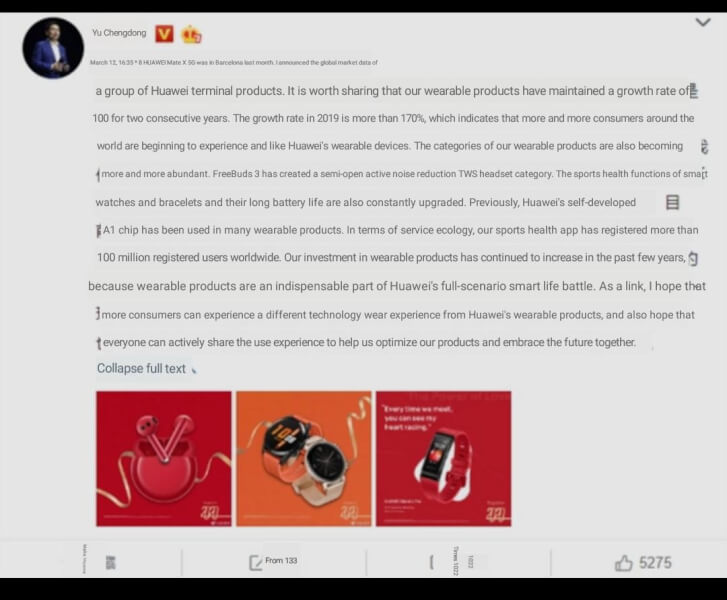 The A1 Chip is very powerful and efficient Chipset. Also, Huawei wearables are becoming more diverse over time. The Chipset is very useful and supporting devices like Huawei watch GT2. The Freebuds 3 is also featuring the same Chipset.
Huawei Kirin A1 Features
The Chip has many features including low latency and power efficiency. Huawei has also considered gaming while making the Chipset as the latency is reduced by 30%. Let's talk about Specifications in detail:
Kirin A1 Specs
The chipset has a lot of offer. It is the first Chipset which works with both wireless audio devices and smart wearables. The Chipset also has Bluetooth 5.1 and low energy Bluetooth 5.1 certification. To reduce the delay, the Chipset uses dual-channel transmission technology.  This enables the headphone to directly obtain left and right channel signals from the mobile phone. Now gamers can experience real-time sync of audio and video. Power consumption is now 30% less. Latency is also reduced to 190ms. Also, Chip uses BT-UHD codec technology for good sound. The maximum bandwidth is over 6.8MB/s which is 3x the standard.
Overall, everything is running according to Huawei's plan as the company wanted to disperse the Chipset in the market. We can also expect future tech powered by Kirin A1.
That's All For Today. Stay Tuned To TechBurner For More Stuff.