Apple has unveiled new software for all devices at WWDC 2020, and the macOS Big Sur is the latest update for Macs. Every year the company arrange the developer conference, but due to the ongoing pandemic situation, this was Apple's first online conference. The beta is already out, and the public release will happen this fall. The new update packs some really cool features along with the redesigned UI. In this article, we will be talking about macOS Big Sur Top features. Also, we have included a list of macOS Big Sur compatible devices.
macOS Big Sur Top Features
Well, here is a list of the best features Apple has introduced in the Big Sur update.
The All-new Design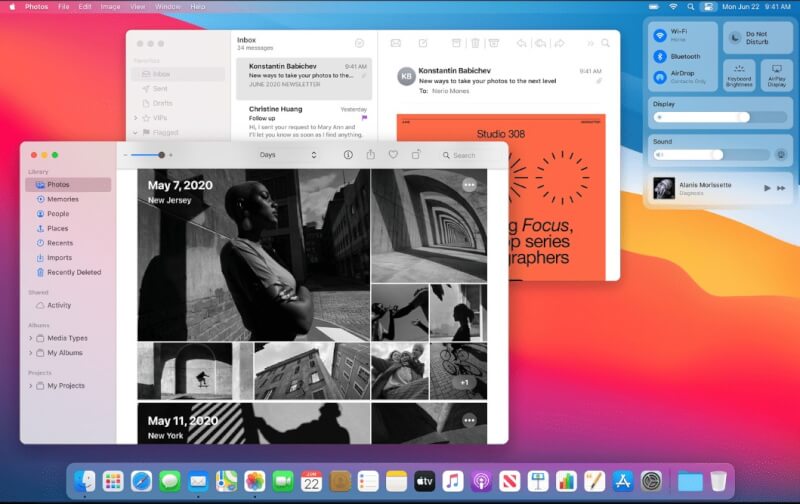 macOS Big Sur, aka macOS 11.0, is one of the most significant design overhauls in history. The icons are new and more symmetrical, tabs have more rounded corners as well as more transparency. Not just that, but somehow, Big Sur is inspired by iOS or iPadOS in terms of Control centre and Notification centre. Also, macOS 11 is more colourful than ever!
Improved Safari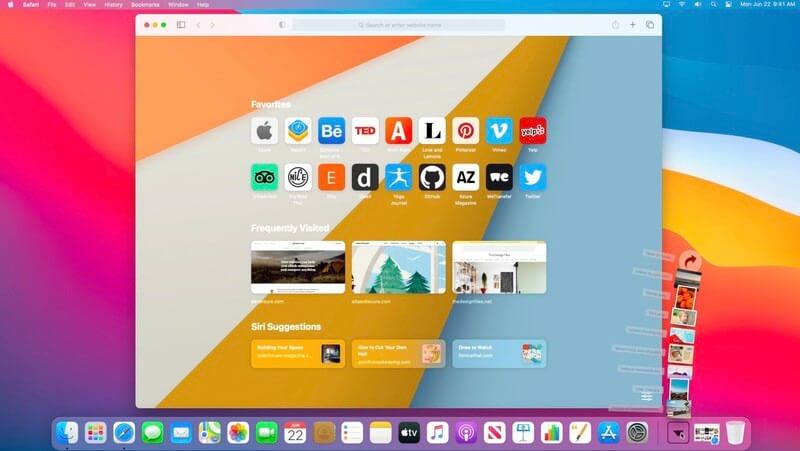 Apple has improved the default browsing app a lot. You can now customise the Start page which is also filled with colors. Also, there is a significant improvement in power efficiency and performance. Well, now let's talk about privacy a bit. The updates Safari has built-in Intelligent Tracking Prevention to identify and prevent trackers. Also, it will create a privacy report for each website you visit. The new password monitoring alerts you if there's a breach on a website you use. Now, Safari will support a big library of extension, keeping privacy in mind.
Better Messages App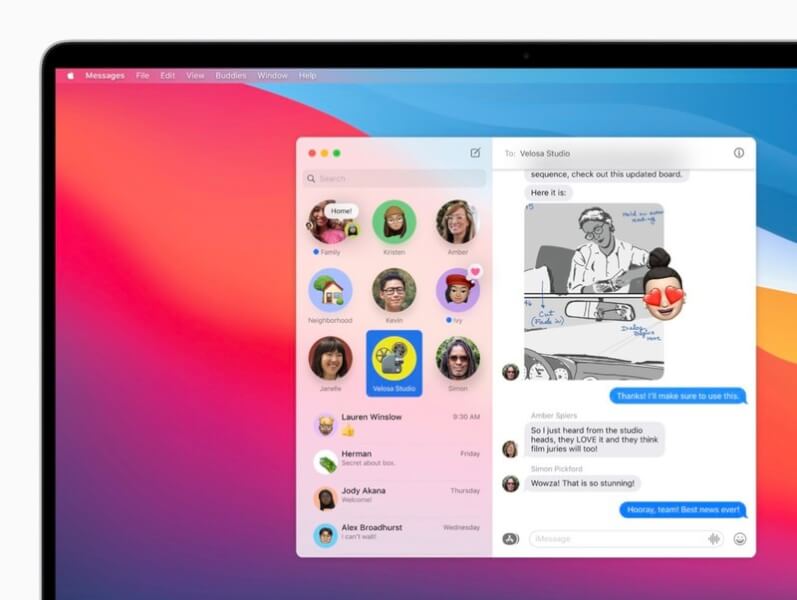 Apple has focused on the native apps in the macOS Big Sur update. One such app is Messages. iOS 14, as well as iPadOS 14, included some cool new features to the Messages app and they all made its way to the macOS. Pined conversations, Better Search, Group photos and trending images are some of them.
Sidebar and Toolbar
The general interface of the native apps has been redesigned as well with the addition of the space-efficient toolbar and sidebar for most of its apps including Photos, Finder, Music, Notes and others.
Mac Catalyst
Through Mac Catalyst, new APIs and tools will help developers to bring more iOS apps to Mac. Features like resizable windows and keyboard tools will be added to the apps.
macOS Big Sur Compatible Devices
12-inch MacBook (2015 and later)
MacBook Air (2013 and later)
MacBook Pro (Late 2013 and later)
Mac mini (2014 and later)
iMac (2014 and later)
iMac Pro (all models)
Mac Pro (2013 and later)
macOS 11 Big Sur Release Date
macOS Big Sur public release will happen somewhere in September or October 2020. Although, the beta version is available through Apple Developer program.
Stay tuned with TechBurner for more stuff.