Smartphone brands are trying their best to give us a full view bezel-less display. We have seen various types of Notches and Hole Punch to make an edge to edge display. After that Pop-up selfie camera is the latest trend. Few phones were introduced with the slider mechanism in past but they are not so popular. Even Asus Zenfone 6 has a very interesting Flip Camera mechanism. Brands are now implementing the fingerprint sensor underneath the display. Also, We have seen a few prototypes where the display works as the speaker. But now its time to implement an In-Display or Under-Display Selfie Camera to make the bezel-less display. Oppo shows off working Under-Display Camera Smartphone. We are going to talk about Oppo and Xiaomi Under-Display Selfie Camera in this article.
Oppo Under-Display Selfie Camera
For those seeking the perfect, notchless smartphone screen experience – prepare to be amazed. 📲

You are taking a very first look at our under-display selfie camera technology. RT! 🤯 pic.twitter.com/FrqB6RiJaY

— OPPO (@oppo) June 3, 2019
The video was posted by the official twitter handle of Oppo. As you can see in the video the smartphone is covered in a protective case. There is an edge to edge smartphone display without any notch or popup selfie camera. The selfie camera is hidden somewhere underneath the display. As soon as the camera app is open there's a little animation around the camera. It is a very first look of Oppo Under-Display Selfie camera. Oppo might launch a smartphone with under display camera this year.
Xiaomi Under-Display Selfie Camera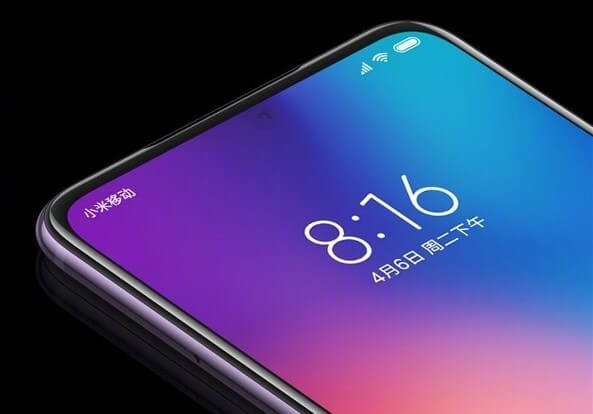 Not just the Oppo but Xiaomi is all set to bring Under-Display Selfie Camera. The Head of Pocophone Global had posted this video on Twitter. The selfie camera quality seems better than the Oppo's Under-Display Selfie camera. Xiaomi might launch its flagship Mi 9 Under-Screen Camera version.
Check this out from our R&D team! @Xiaomi continues to innovate and we have some exciting tech up our sleeves. RT if you love under display camera! #xiaomi pic.twitter.com/4Rlzt9uRAd

— Alvin Tse (@atytse) June 3, 2019
Samsung is also working on the same technology. It's now interesting to see which smartphone brand will launch the Under-Display Camera Smartphone first! We are excited to see the quality of an Under-Display selfie Camera.
Under-Display Camera Mechanism
We all know how optical In-display fingerprint sensor works. There is a camera module underneath the display which maps the grooves and ridges of the finger. And now it is looking like Oppo and Xiaomi is using the same technology to implement a selfie camera under the display. However, the camera sensor used for the Fingerprint scanner is very basic. So, smartphone brands will use a higher resolution camera sensor. It is worth mentioning here that the Smartphone must have an AMOLED Display to implement any optical lens under the display. It won't work with the LCD or LED panel. Which one do you like the most, Oppo Under-Display Selfie Camera or Xiaomi Under-Display Selfie Camera?
Are you excited to click a selfie with the Under-Display Selfie Camera? Stay tuned with us to get the latest update regarding Under-Display Camera Smartphone.