Imagine if you have to leave somewhere and the phone battery is about to die. You would need as much juice as possible before leaving, here fast charging helps a lot. A fast charger depending upon the rating will charge up your phone significantly faster than traditional chargers. If fast charging is not available in today's time then it will consider a huge con.
We have seen smartphone manufactures with fast charging solutions. OnePlus with their popular DASH charger with 20W or new WARP charger with 30W output. OPPO with SuperVOOC technology has the highest output rate at 50W which is commercially available.
It seems Samsung wants to speed things up even further. Recently they have announced two USB Type-C power delivery controllers SE8A and MM101. With these new power delivery controllers, Samsung claims that power chargers will be able to communicate with the device and deliver the right amount of power. The chips are capable of delivering fast charging speeds at the output of 100 W. This will enable the fast charging to deliver the higher possible power to the smartphone, helping it charge quickly without harming the device.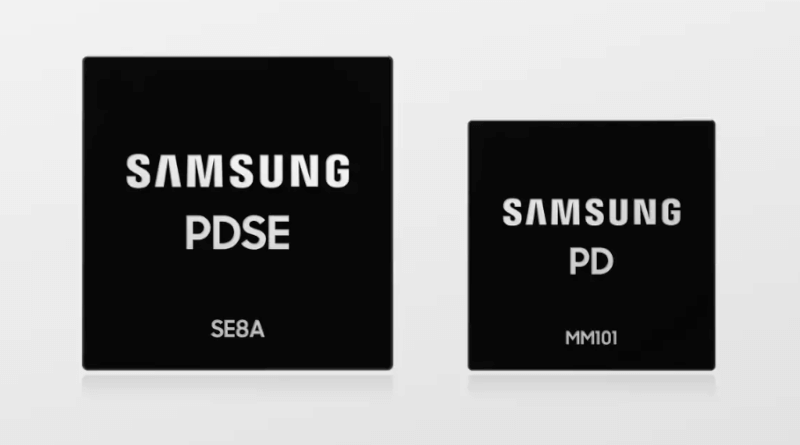 Samsung's New Power Delivery Chips
Samsung SE8A is the first fast-charging controller to combine a Secure Element with a power controller into a single chip. This allows for some extra measures of protection such as secure key storage and compact encoding and decoding sensitive data within a device. The SE8A also supports USB Type-C Authentication which effectively preventing misuse of unapproved activities. These measures will prevent hacking of the device during charging.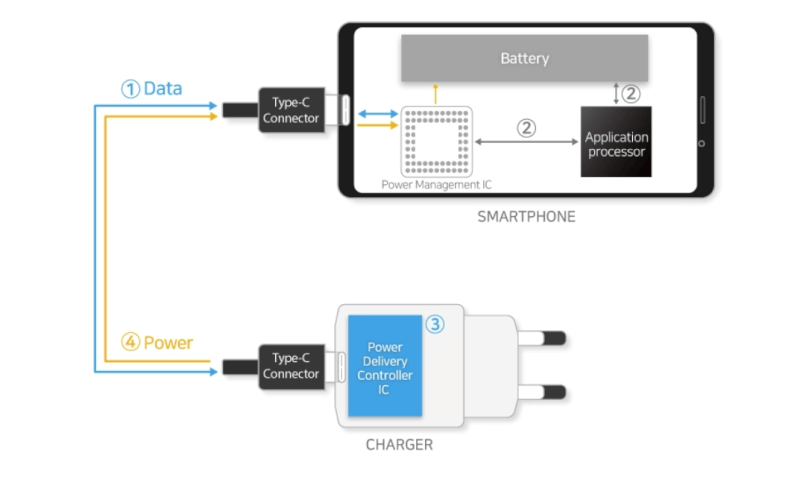 Meanwhile, the MM101 supports a symmetric encryption algorithm for product authentication. Safety measures include moisture sensing capabilities to ensure safer charging conditions. Both chips also come with over-voltage protection. The new chips meet the latest USB 3.0 for fast-charging to deliver the optimum amount of power for more efficient charging. They also have embedded Flash (eFlash) allowing manufacturers to update the software to meet the latest specifications without hardware modification. Since these new chips support up to 100W output, these controllers can be used in a variety of device other than smartphones such as tablets, monitors, and laptops.
ALSO READ: SAMSUNG'S UPCOMING FOLDABLE SMARTPHONE MAY HAVE AN OUT-FOLD DESIGN!

Will Upcoming Galaxy Note 10 have 100W Fast Charging?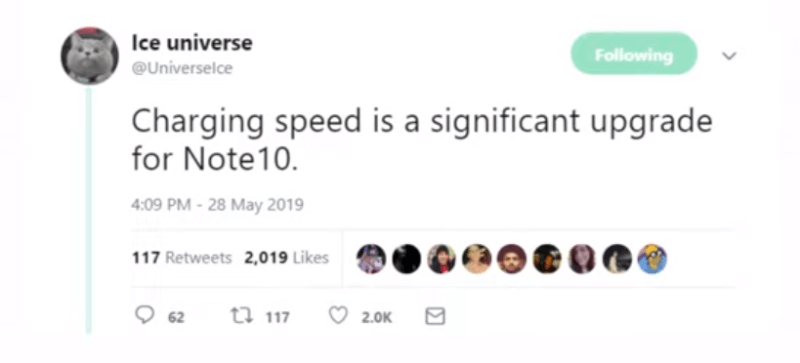 Popular tipster Ice Universe who is a trusted source for Samsung news tweeted that Galaxy Note 10 will have significant high charging speeds without providing an actual number. Considering that 15W is the max speed for Galaxy S10 phones (Except Galaxy S10 5G). 25W could also be regarded as a significant upgrade. After all, it would be better than anything else Samsung has done so far. There is no telling if the Note 10 can support even faster charging than that.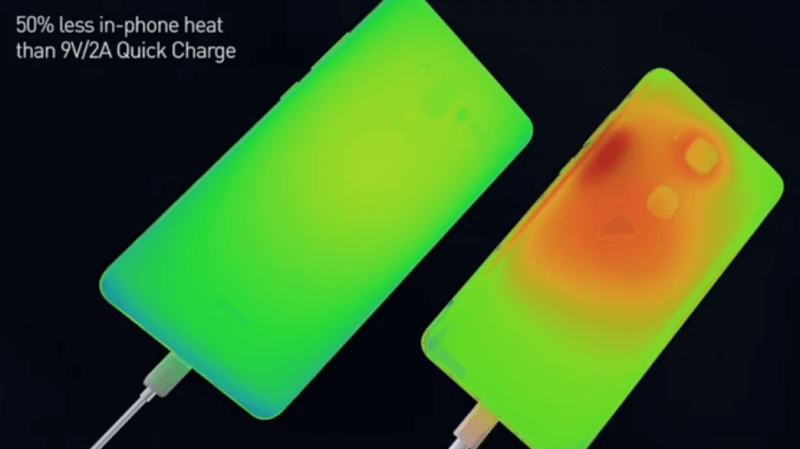 The Samsung MM101 is currently sampling and the SE8A is already in mass production. That does not mean that the Galaxy Note 10 will get 100W charging speeds. We should not have high expectations from now or else it will disappoint when the actual phone launches. Maybe we can expect speeds like 30 or 40W, who knows Samsung can surprise us even higher than that.
ALSO READ: SAMSUNG GALAXY A70S TO FEATURE RECORD BREAKING 64 MP CAMERA SENSOR!
What do you guys think about this new power delivery chips from Samsung? Do you think Samsung will include 100W fast charging in Galaxy Note 10? Let us know in the comment section below! Stay tuned to TechBurner for more awesome content!