We all are waiting for an addition to the widely loved Rockstar franchise, Grand Theft Auto next edition. Previously launched GTA 5 was a big hit. It is the most popular game across all the platforms. The best part of the game was the immense open-world map and the wide range of activities you could do in the game. Still, many gamers play GTA 5, Which makes it a great, and popular game. The next edition GTA 6 is expected to have some great features, and it will surely bring some new interesting gameplay. We could expect a lot from the next in the series that is GTA 6. Rockstar games have recently thrown out a job list which shows the demand for graphic designers who can design a super cool map which is an indication to the launch of  GTA 6. Although it has not been finalized yet, in this article, we would try to tell you all about GTA 6 release date, GTA 6 map and a lot more.
GTA 6: HIGHLIGHTS
GTA 6 map and characters
VR Support and Available Platforms
GTA 6 release date
GTA 6 features
GTA 6 Map and plausible characters!!!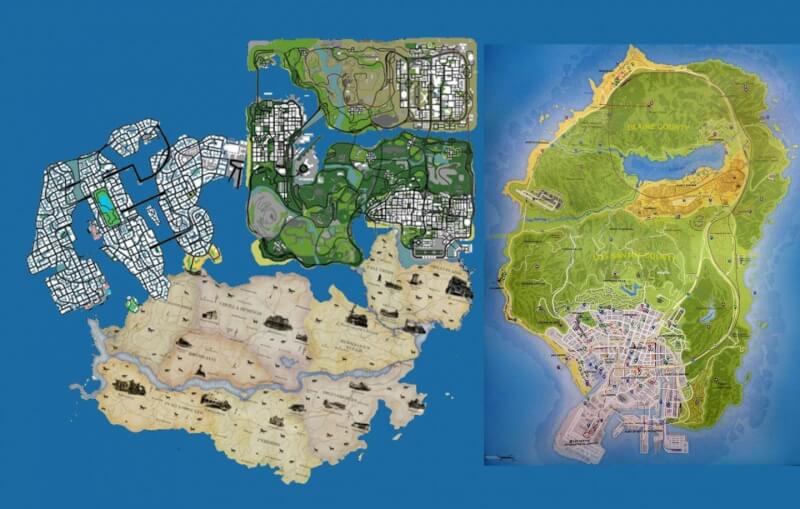 There are a lot of speculations about the GTA 6 map! Where could GTA 6 be possibly set up? Some of the reports say that this time GTA 6 map could be based outside the US this time. The game could be set up in London, UK. But this is not for sure as Rockstar Games think that GTA is not perfect for telling a UK storyline. Many people think that the GTA 6 map could come back to Vice City(it was a very famous map from GTA Vice City game!) and some say that there could be a way of traveling between Vice City and South America. Some even say that the map would witness the entire US. Whatever it would be, it would be immense!!!
Talking about the characters, well, nobody could guarantee that. But, there are predictions that we might witness the old characters in GTA 6 like the famous CJ(from GTA San Andreas) and rumors even say that we could witness a female protagonist!!! And as we said, no one could be sure about that, so you will have to wait until GTA 6 launches.
VR Support in the Game and Available Platforms!!!
What if we tell you that you would be able to play the entire GTA 6 in VR, exciting, isn't it!! Reports say that VR support for the entire game could be available which would be awesome as playing such an immense game with spectacular graphics in virtual reality would be a like a dream come true for gamers.
GTA 6 would be launched for PC and Console simultaneously this time as GTA 5 for PC was delayed but PC has now become a really big platform. GTA 6 would be launched on the next-gen consoles like PlayStation 5 and Xbox 2.
Other features would include futuristic vehicles other than the expensive sports cars and super-bikes. Some even say that time travel would be possible so that you can go back to the past or future and correct things up!
GTA 6 Release Date Global Launch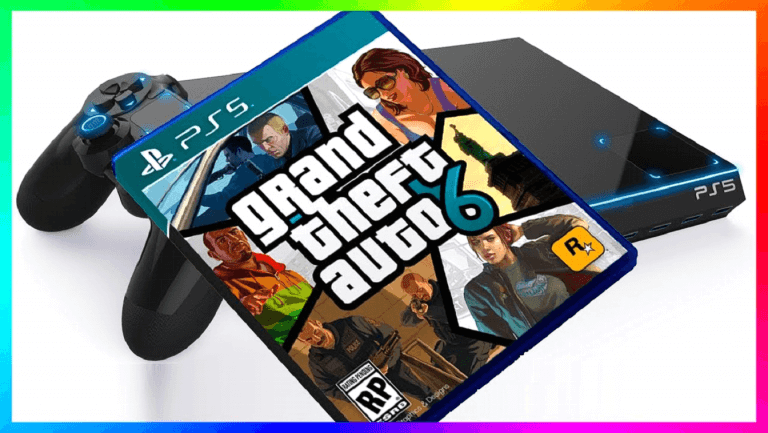 Here comes the main question-GTA 6 release date. The game is so intense and so you would not witness its launch anytime soon. The developers say that it wouldn't be launched in the tenure of the current US President(we don't know much about that!!) and so you can expect the launch after 2020. We are sure that the wait would be worth it!!!