It gets difficult when you shift from IOS to Android, there are certain limits that you face while shifting like transferring photos and contacts. There is a lot of software that allows you to do the transfer but it doesn't seem to be working that much good, sometimes the transferring speed is slow or you have to pay the amount for using the software. But there is an easy way through iCloud to transfer your data from IOS to Android. So, without any more delay, let's get to it.
How to Transfer Photos from iCloud to Google Photos?
Step 1. Open Apple's Data and Privacy log in page (https://privacy.apple.com)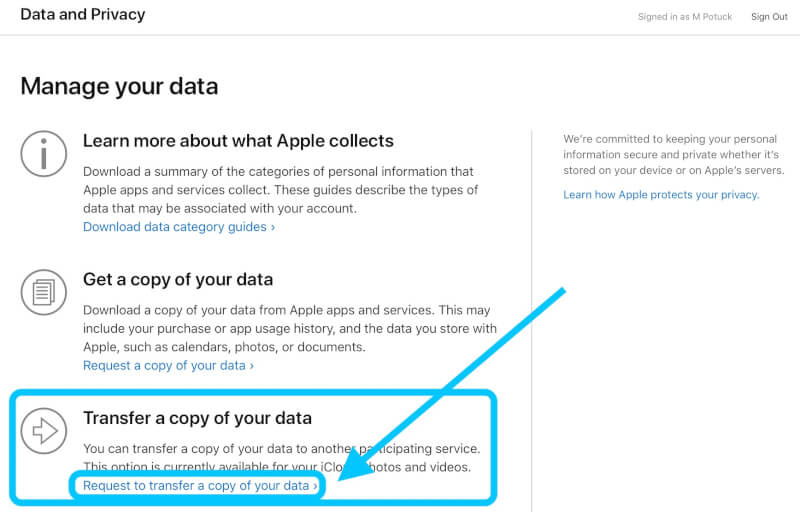 Step 2. Log in with the Apple ID that you want to transfer iCloud Photos and videos from
Step 3. Click on the third option "Request to transfer a copy of your data" under "Transfer a copy of your data"
Step 4. Choose Google Photos from the dropdown as the destination of the transfer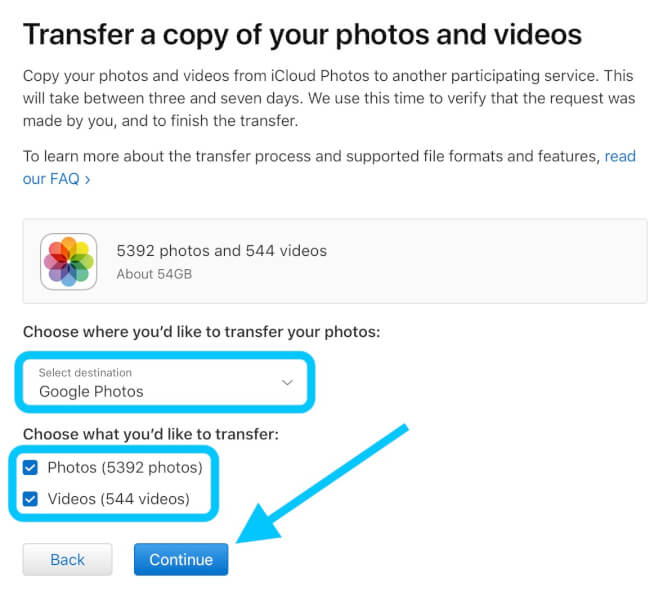 Step 5. Now pick if you want to transfer photos, videos, or both click Continue
Step 6. Before transfer confirm that you have enough space in Google Photos
Step 7. Now sign in to your Google account that you want to transfer your iCloud Photos/videos to
Step 8. Then allow Apple to add photos and videos to your Google Photos account
Step 9. Finally, double-check your details and hit the "Confirm Transfer" button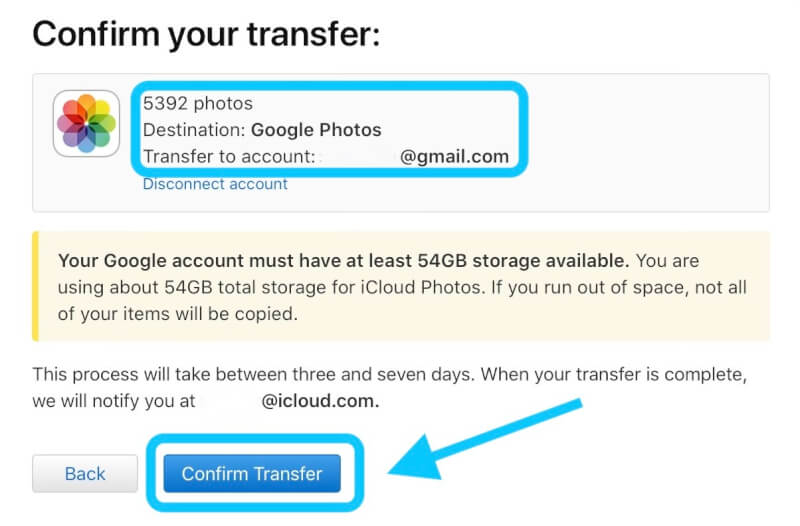 The process will take 3-7 days to complete, and you will get the confirmation email after the process is complete.
That's All For Today. Stay Tuned To TechBurner For More Stuff.