Since the Launch of Xiaomi's hyped 48MP Camera Smartphone Redmi Note 7 Pro, Youth's Brand Realme is in Quite a Trouble. The reason was their Realme 3 Pro's Camera was giving edge-to-edge competition to Redmi Note 7 Pro but not considered a better one. However, Realme CEO has Teased a New Phone with Quad (Four) Cameras, which is going to have an Original 64MP Camera Sensor. However, this Realme Quad Camera Phone, will Surely be a Great Success for Realme, Says Madhav Sheth (Realme CEO).
Recently Realme CEO Madhav Sheth has Shared a Photo on his Twitter Captured with the 64MP Camera Beast Mobile Phone. Although the Photo is Captured in China, he has said that it'll Debut in the Indian Market at first. However, every Tech Savy Guy is Interested with the Latest Launch by Realme which is going to be Awesome.
Working on the new premium killer! Introducing world's first smartphone camera with 64MP GW1 largest 1/1.72" sensor and mega 1.6µm pixel with amazing clear shots in low light too. RT if you want to see more "knockout" shots. #DareToLeap pic.twitter.com/D54xNFdaVm

— Madhav '5'Quad (@MadhavSheth1) June 24, 2019
Truth Behind Realme 64 MP Camera Phone
As of the Leaks, only Samsung has a 64 MP Camera Sensor which is known as the Samsung GW1 Sensor. This is a 1.6μm Pixel Size Sensor is the Biggest Possible Sensor till now, which is 1/1.72″ Aperture. However, Realme 64 MP Camera Phone will Capture 16 MP Photos in Normal as the Samsung GW1 Sensor Uses Tetracell Technology which is basically a Samsung for Quad Layer System.
Features of Realme 64 MP Quad Camera Phone
As you can see from the Picture Above, you can Clearly see how Good is the Camera on the Smartphone. However, besides taking these Photos, the Realme Quad Camera Module can also do some more Stuff. Here is a List Below –
The 64 MP ISOCELL Sensor will take Awesome Photos at Night
The Camera also Supports 100db Real-time HDR
Users will also be able to Capture Slow Motion Videos in 1080p
As Addition, The Sensor supports Super PD PDAF Technology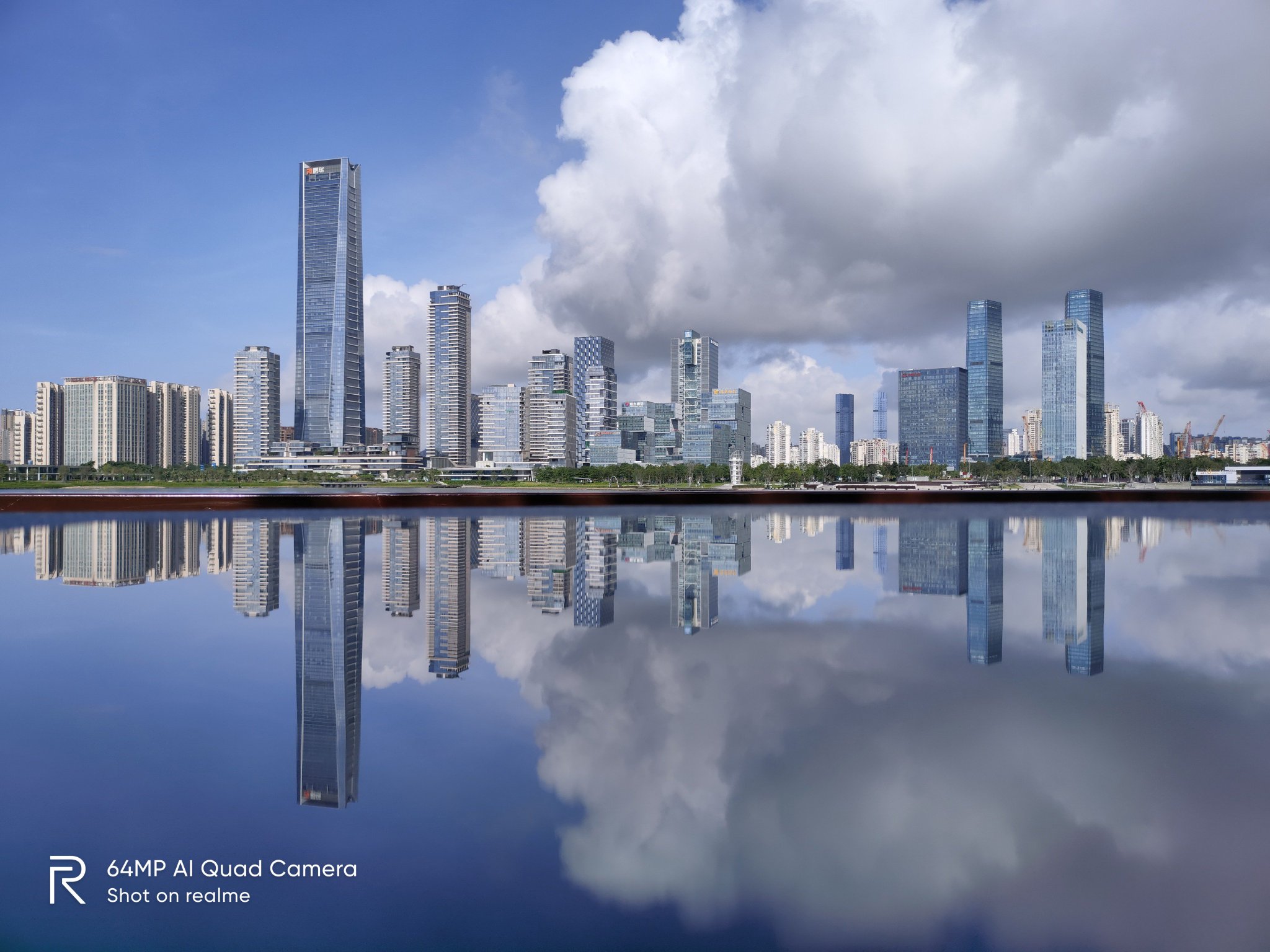 Changing of Brand Tagline
Along with the Launch of the Tease of the New Camera Smartphone, Realme has also Changed its Brand Tagline which will be Applicable from the Launch of the New Smartphone.
Previously, being a Young Brand for the Youths, Realme had the Tagline as "Proud to Be Young".
However, as of their Official Statement, the Latest Tagline for the brand will be "Dare to Leap".
Here is the Official Statement by Realme Officials –
Today we are embarking on a new journey with a brand new slogan for realme – Dare To Leap. As a brand we have always strived to bring the best to our users by giving them a superior user experience and in doing all this we have taken leaps we would not have taken without your continued support and confidence in us.

Do you Dare To Leap? Participate Now~
#DareToLeap pic.twitter.com/WqZTjRZHe0

— Sudhanshu Ambhore (@Sudhanshu1414) June 24, 2019
Realme Quad Camera Phone Launch Date in India
As of now, Exact Realme Quad Camera Phone Launch Date in India is not Available. But, Realme CEO Madhav Sheth has Commented on his Post Saying " I can assure one thing, it will be coming by Q4 this year". So, you guys can be Assured that it can be Released before December this Year.
Hey Folks, do you want to Stay Updated about all the Tech Related Stuffs? Allow the Notifications and Stay Updated all the Time. Thank You 🙂