When it comes to electric cars, it is obvious that Tesla is that one name comes into our mind first. The company is founded by none other than Elon Musk is creating a Monopoly in the Car market already. According to reports of 2019, it is seen that Tesla Model 3 tops the chart with record-breaking sales. Tesla Model 3 sold nearly 160,000 units in the United States last year. Although other automakers have invested billions of dollars in new electric models. There is still a long way to go to catch up with the company. Sales of GM Chevrolet Bolt and Nissan Leaf have fallen by 8.9% and 16% respectively in 2019.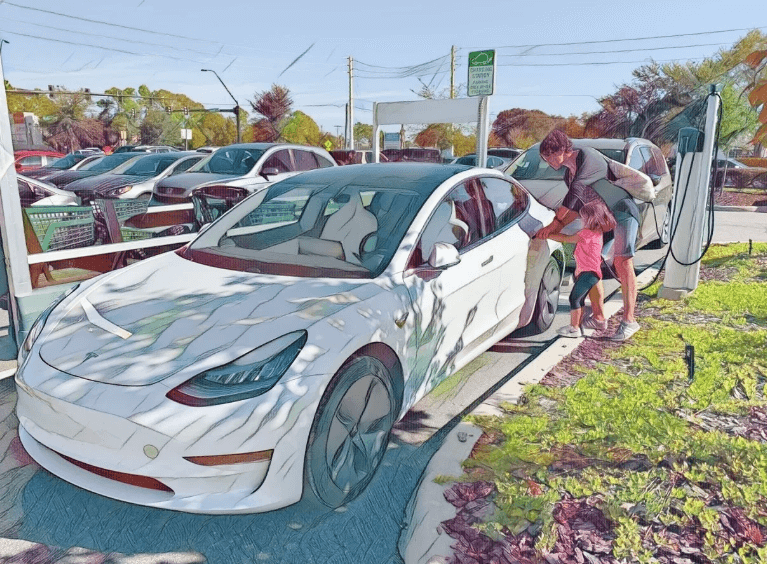 Tesla Sales Record
Tesla delivered a record 112,000 vehicles globally during the fourth quarter. Significantly topping Analysts' estimates and achieving CEO Elon Musk's year-end sales goal.
Analysts expected the company to deliver 106,000 vehicles to customers during the fourth quarter. This would have just met the company's annual delivery goal of between 360,000 and 400,000 vehicles. Also a 45% to 65% increase from 2018. Tesla said it delivered approximately 367,500 vehicles last year, an impressive 50% jump from 2018.
The company said it delivered 92,550 Model 3 cars and 19,450 Model S and X vehicles during the fourth quarter. The company was expected to deliver 87,900 Model 3, 9,800 Model S and 9,300 Model X vehicles, according to an average of analysts surveyed by FactSet.

Tesla Future Plans
The electric-car maker said it has produced just under 1,000 cars that are ready for sale at its new factory in Shanghai. The company started delivering vehicles to Chinese customers late last month.
The company said it will continue to focus on expanding production in both the U.S. and China. Where the company reports it has demonstrated production run-rate capability of greater than 3,000 units per week. That production rate excludes local battery pack production that began in late December.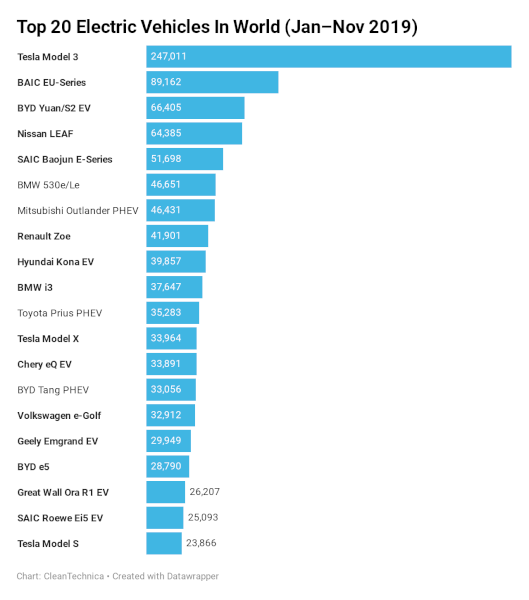 Read More: FUTURE OF ELECTRIC VEHICLES: TESLA, ARAI'S PLANS AND MORE
When will Tesla Come to India?
Musk says the government's policies for giving up on his India dreams. He also states the FDI norms for the delay in the electric car maker's entry into the Indian market. But, Musk has now said that current import rules in India prevent it to enter the country. "Tesla is able to pay in parts for the local factories by selling their cars there ahead of time. This also helps them get a sense of demand for their cars in the country. However, in India, the current import rules prevent that," Musk said. "But here's a little light at the end of the tunnel. Musk believes that the recent changes in sales taxes in India may be helpful in the future," he added.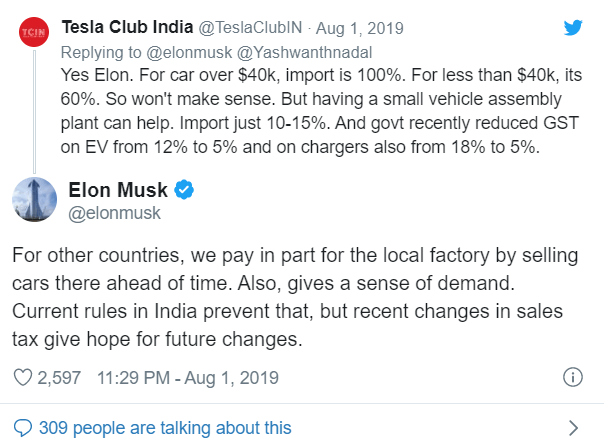 We hope Tesla Comes to India soon! What do you guys think? when will Tesla come to India? Let us know in the comments section below! Stay Tuned to TechBurner for more awesome content!