From the past few years, the Smartphone market is growing very fast with the speed of 5G. The Smartphone market is so huge and filled with competitors. And for standing in the first position, every company is giving their level best. Like Realme made a quicker move by releasing  Realme X50 Pro 5G, the first-ever 5G phone in the Indian smartphone market. On another side, Xiaomi is also trying their level best to launch its 5G Phone that is Redmi K30 Pro 5G soon. Redmi K30 Pro 5G is going to launch in the Indian market soon. Will these 5G phones can survive in the Indian market? Read ahead as we give a look at Redmi K30 Pro vs Realme X50 Pro Specs and Realme X50 Pro Vs Redmi K30 Pro price. Let's begin the Realme X50 Pro comparison and Redmi K30 Pro 5G comparison.
Redmi K30 Pro 5G Vs Realme X50 Pro 5G Specs
Design and Display
Redmi K30 Pro 5G features a 6.67″ FHD+ AMOLED display with 60Hz refresh rate. It has Corning Gorilla Glass 5 for screen protection, as it's always good to have a screen protector. On the other hand, Realme X50 Pro has a 6.44-inch Super AMOLED Display with a 20:9 aspect ratio. The refresh rate is 90Hz. As the best thing about the 90Hz display is that it makes the response time much faster. While playing FPS games, response time matters a lot. Both the phones sports an in-display fingerprint sensor.  The difference is in terms of screen size and the refresh rate.
Talking about the design, both phones have curved edges and volume rockers on the right side of the phone. But Realme X50 5G does not come with a headphone jack because 5G chipset contains more space than the usual 4G setup. Let's jump into the Redmi K30 Pro 5G Vs Realme X50 Pro Performance.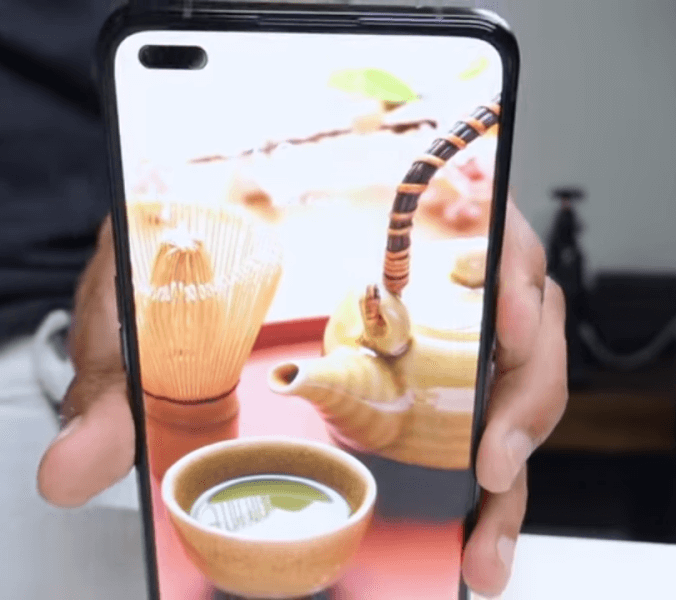 Performance
Both Redmi K30 Pro 5G and Realme X50 Pro are powered by Octa-core Qualcomm Snapdragon 865 with Adreno 650 for enhancing your gaming experience. Snapdragon 865 is 60% faster than the Snapdragon 855. Snapdragon 865 is a flagship processor. The Andreno 650 is here to provide you with a pleasant and high-quality gaming experience. We have also tested the 5G speed. Yet 5G is not launched in India. For just trials, we have downloaded the same app Freshwalls at the same time, and here you can see the difference. The app's size was across 8MB on the play store.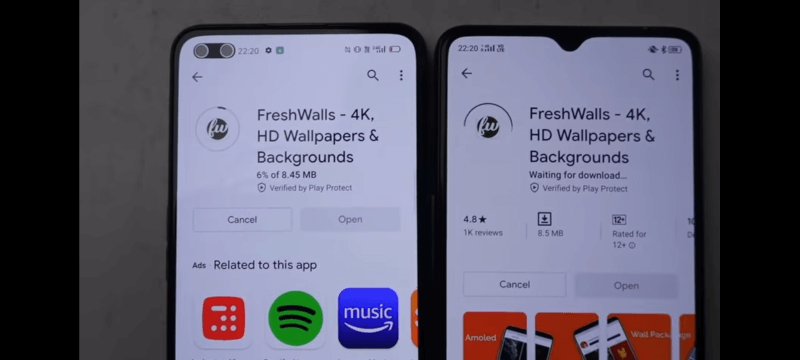 Camera
Realme X50 Pro has a quad-camera setup. It comes with 64 MP Isocell GW1 primary camera+ 12MP Telephoto lens + 8MP ultra wide-angle sensor, and the last is a 2-megapixel monochrome lens. On the front, you will find two selfies cameras of 32MP + 8MP ultrawide angle sensors. Talking about Redmi K30 Pro 5G camera, it has 64MP primary Sony IMX686 sensor + 13MP Ultra-wide angle+ 5MP Macro sensor and 2MP depth sensor. Also, it features a 20MP pop-up selfie camera.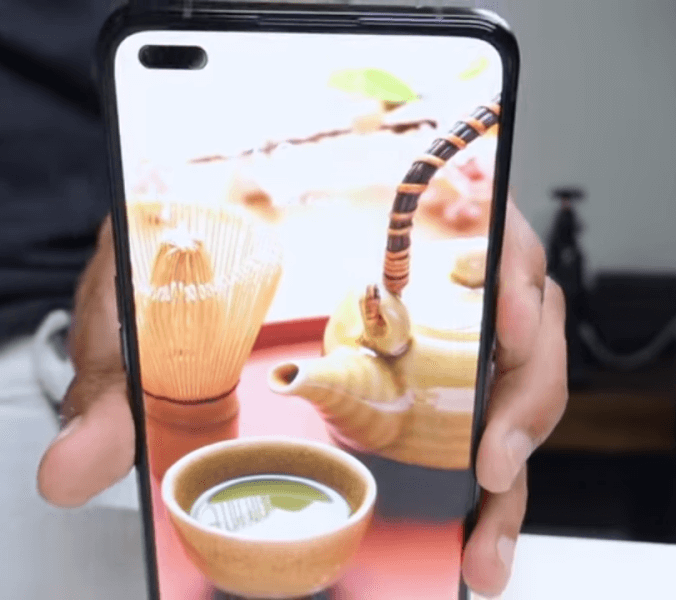 Read ahead for the Realme X50 Pro Vs Redmi K30 Pro 5G price comparison.
Battery
Realme X50 Pro has a battery capacity of 4,200 mAh and offers 65W fast charger. It charges from 0 to 100% in just 35 minutes. That's impressive. On the other hand, Redmi K30 Pro 5G stocks a 4,700 mAh battery unit. It offers a 33W fast charging which charges from 0 to 100% in 63 Mins.
Let's jump into Realme X50 Pro Vs Redmi K30 Pro 5G Price.
Redmi K30 Pro Vs Realme X50 Pro: Launch Date In India
The Realme X50 Pro has been officially launched in India. And the Redmi K30 Pro 5G is expected to be launch in India in April-May 2020.
Realme X50 Pro Vs Redmi K30 Pro Price
Realme X50 Pro price in India is INR 37,999 for the 6GB RAM variant. Redmi K30 Pro 5G price in India is expected to be INR 31,999.
Conclusion
Result time! Now its time to combine all the things and get straight to the conclusion. Both phones offer flagship-grade performance. Both smartphones come with the same flagship processor Snapdragon 865 with 5G enabled chipset. So no compromise with that. But we have seen the difference between the displays. While both of them offers an AMOLED panel, the refresh rate on the X50 Pro is 90Hz while the K30 Pro comes with 60Hz. There is not a big difference in terms of camera. A 64MP quad-camera setup is present on the back. While Realme X50 Pro offers dual-camera on the front, K30 Pro comes with a single pop-up camera. Battery capacity is higher on the K30 Pro while the X50 Pro comes with a faster charging solution.
Coming to the price, Realme X50 Pro has been launched in India at a price of rupees 38k for the 6+128GB variant. Redmi K30 Pro is yet to arrive in India, and it is launched in China at a price of rupees 32k for the 6+128GB variant. Which 5G phone do you prefer? Let us know in the comments below.
That's All For Today. Stay Tuned To TECHBURNER For More Stuff.