It is just a few days to go where the tech community is all hyped up for the launch of the OnePlus 7 Pro, Asus is likely to give some competition by launching its own flagship. This upcoming Asus flagship is to be named the Asus ZenFone 6 which will be a successor to Asus ZenFone 5. Last year Asus gave a tough competition to OnePlus 6 by offering Asus ZenFone 5z at a much value for money pricing. Unlike the OnePlus 7 Pro, the ZenFone 6 has not leaked much but is teased with a full-screen display with no notch on the top. This new Asus Flagship will be launching on May 16 in Spain.
Asus ZenFone 6: OnePlus 7 Pro Killer?
The all new Asus Zenfone 6 is set-up to launch May 16 in Spain, that is just two days after OnePlus 7 Series launch. Seeing in past Asus has really given a tough competition to OnePlus with their offerings. Asus ZenFone 6 will be a significant design change where the company will provide a full-screen display eliminating the notch. It is not known that it will have a pop-up camera or a slider mechanism like Xiaomi Mi Mix 3. Past leaks suggested for a unique two-way slider concept which is not confirmed.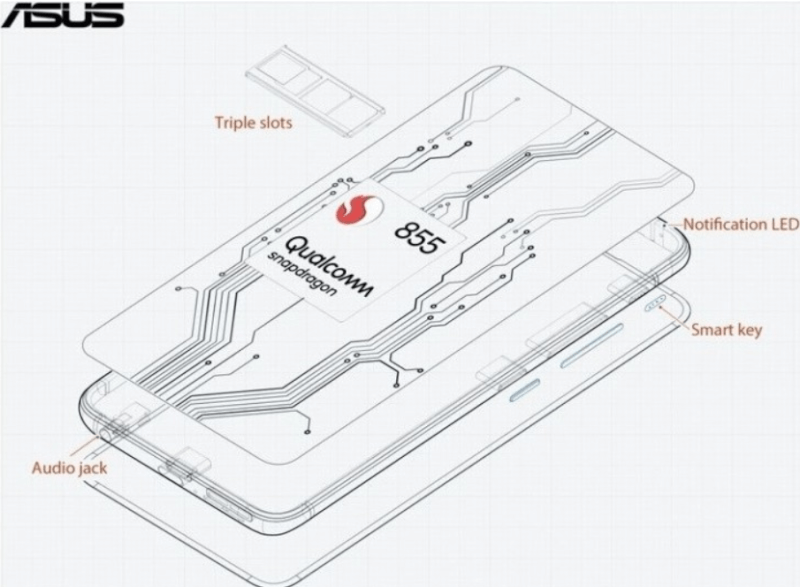 On a recent Twitter post, Asus shared the schematics of the device. With no surprise, this device will be powered by the latest and greatest Snapdragon 855 SoC. The schematics also shows some underrated features like a notification LED and triple card tray slot to be present. The most interesting thing to see that it will still have the Headphone Jack! . This will be significant upgrades in contrast to what the ZenFone 5z came with.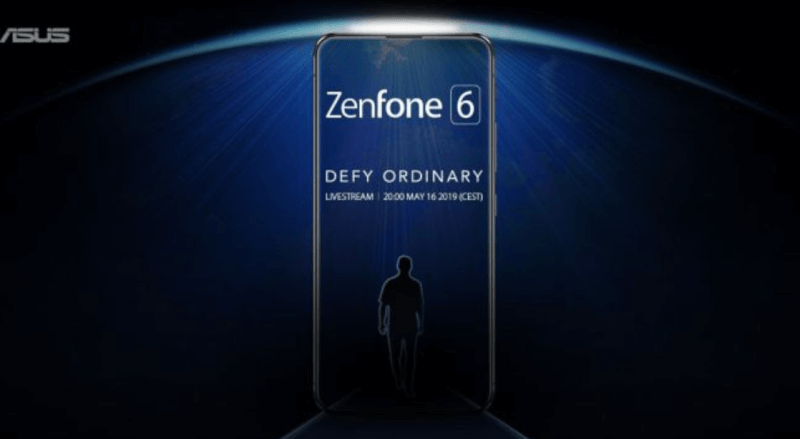 Pricing and Availability in India
We are just a week away from the unveiling of the ZenFone 6. We may see this Taiwanese phone maker reveal some more features of its 2019 flagship. According to a report Asus ZenFone 6 will be launched in three storage models. The 6GB RAM + 128GB storage model will be priced at TWD 19,990 (around Rs 45,000). The 8GB RAM + 256GB storage model will be priced at TWD 23,990 (around Rs 54,000). Finally, the 12GB RAM + 512GB storage model will be priced at TWD 29,990 (around Rs 67,000). That is just direct price comparison, we expect Asus to price it aggressively so as to give competition to OnePlus. Asus ZenFone 6 will be launched in Valencia, Spain on May 16 soon after it is expected to launch in India.