Realme – Proud to be Young. This one-year-old Brand has created a History since the Launch of their Mid-Range Flagship Realme 3 Pro. The Specs of the Phone have made people astonished. Also, they are Launching the Realme X soon in India, more likely on 15th July. Recently, there are leaks that the New Realme 4 Series has been Spotted in the Eurasian Economic Commission (EEC). They have found three Models with the Realme Branding, which are supposed to be the new Realme 4 Series Smartphones. The Two Phones are Supposed to be the Realme 4 and Realme 4 Pro. However, the Third one is yet unknown right now. Anyways, you may check out the Realme 4 Specs below which are Completely unknown, yet expected upon Realme's last Smartphones.
Realme 4 Specs
| | |
| --- | --- |
| Display | 6.5 Inches Full HD+ Display |
| Processor | Snapdragon 712 Octa Core |
| GPU | Qualcomm Adreno 616 |
| RAM | 4/6/8 GB |
| Storage | 64/128/256 GB ROM |
| Primary Camera | Quad Camera Setup ( expected ) |
| Secondary Camera | Pop-Up Camera |
| Software | Android 10 Quiche |
| Battery Capacity | 5000 mAh ( expected ) |
| Colors | Gradient Black/Red/Blue |
| Price | Rs 14000 – 16000 (expected) |
| Launch Date | Q4, December 2019 |
Please Note – The Specs Mentioned above are neither Official nor any Leaks. We are just Supposing them.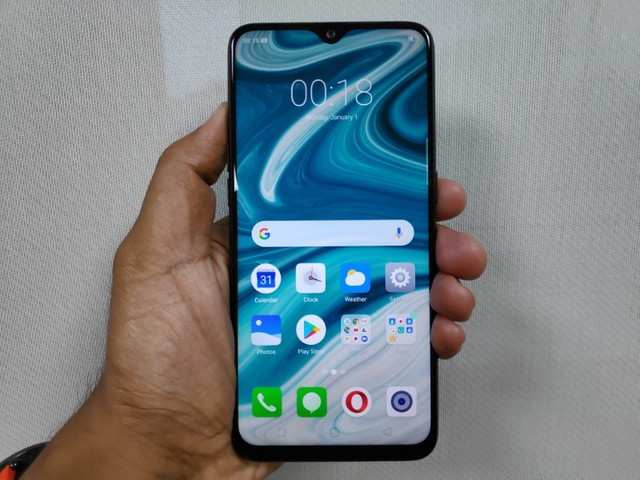 About the Realme 4 Series Leaks
Recently, NashvilleChatterClass has Reported that in EEC 2019 Russia, three Phones with Realme Initials (RMX) have been Spotted in the Event. More Precisely, those are RMX1921, RMX1927, and RMX1971.
Must Read – Realme 4 Box Image Leaked – Check Out Now
According to the Reports, RMX1921 and RMX1971 are Expected to be the Realme 4 and Realme 4 Pro as the Realme 3 and 3 Pro were named as RMX1821 and RMX1851 respectively. However, RMX1927 is yet unknown. Many People are Expecting it to be the Realme U2 or U1 2020 Variant.
Realme 4 Launch Date in India
As the Realme 4 Series has been Noticed in EEC Russia, there are 90% Chances of these Phones to be Launched in India in the End of 2019 (Q4 2019) or the Starting of 2020 (Q1 2020).
Nothing is confirmed yet. We are just Supposing these as Per the Basis of Previous Realme Mobile Phone Launches.
Realme 4 Price in India
Realme 3 and 3 Pro were the Budget Smartphones of 2019. As of these Phones, Realme 2 and 2 Pro were the Budget Smartphones of 2018. So, we can expect the Latest Realme 4 Price in India as the Price of the Previous Realme Smartphones.
More Precisely, the new Realme Series Phone Price in India will be around Rs 10,000 for the Realme 4 and around Rs 14,000 for the Realme 4 Pro Variant.
So, what do you think about the new Realme Smartphones? Let us know in the Comments Below. Also, Allow the Notifications to Stay Updated with Further Leaks.