Brendan Greene creator of the most loved and popular game PUBG Mobile. Do you know Why do we say "Winner Winner Chicken Dinner" after winning a PUBG game? In earlier days, the cost of chicken dinner in Las Vegas was 2 dollars. The standard bet in gambling was also of 2 dollars. So if someone wins the bet, it means they can afford a chicken dinner. The reason we loved the PUBG Mobile most because of the update which always comes up with new modes and features. The recent update of PUBGM added new amusement parks and vending machines. Now leaks of PUBG Mobile 0.18.0 update started arriving. PUBG Mobile 0.18.0 update features have been already added in PUBG Mobile beta. Still, there are so many new features to come. The PUBG 0.18.0 update will come with a new version of the Miramar Map. In this article, we are going to tell you the new exciting modes and what are the changes in PUBG Mobile 0.18.0 update. We will also discuss the PUBG Mobile 0.18.0 Release Date.
PUBG Mobile 0.18.0 Update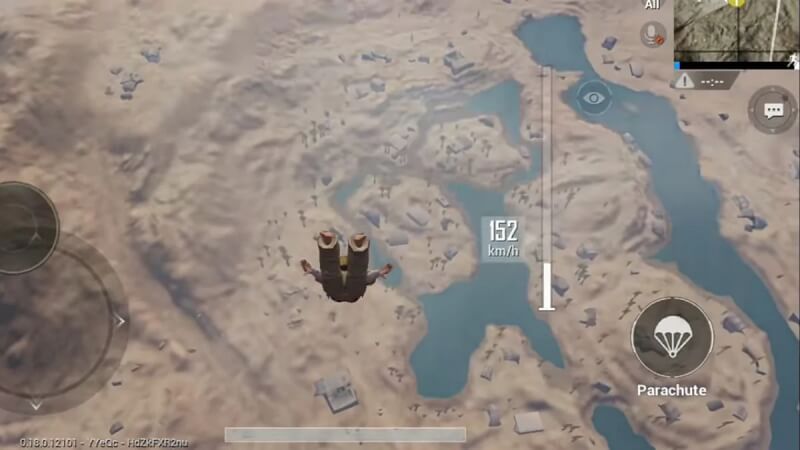 The main focus of PUBG Mobile 0.18.0 Update is to renew the maps, especially Sanhok and Miramar. Miramar is a desert map in PUBG Mobile and PUBG PC. Things that make Miramar map so interesting is ambushing, sniping, and long-range shooting. Sources claim that the Sanhok and Miramar are going to get a new look. And also there will be a new vehicle added in Miramar Map. And the second thing focused on this new PUBG 0.18.0 update is the User Interface. We could see the change in the entering screen, result screen, and many more. Let's continue to PUBG Mobile 0.18.0 update features.
PUBG Mobile 0.18 Update Features
Miramar 2.0
The most exciting thing in Miramar 2.0, which makes the map more interesting is a new racing ramp. We have also seen the racing track in Erangle winter update. Which was not a type of a racing ramp but it looks like a racing ramp. Now we have to wait to see the new racing camp. Golden mirador is a car which will add in Miramar 2.0 and vending machines too. Vending Machines are not new in PUBG Mobile. It was already added in the PUBG Mobile 0.17.0 Update but only in Erangle. Now it will come in the Miramar map also. Vending machines will give you painkillers, and energy drinks may be the same as the Erangle map. We haven't seen new cities in PUBG Mobile for a longer time. This update will come with a new city. Miramar 2.0 can come with a new water city. So this was all about the maps. Now let's look at the new modes and minor changes in the new PUBG Mobile 0.18.0 update.
New Modes
It is expected that 0.18.0 update can come with a new Evo ground mode called scramble mode. Thus this mode is also available in PUBG PC as Bluehole map. In this mode, you will see a blue zone within the playable zone. If you stay inside the blue zone, then your health will decrease.
Last week PUBG Mobile users got an update and got new arctic mode. In Artic mode player has to maintain the body temperature as well as Players have to fight enemies side and use items like heat packs, firewood to keep them warm.
Minor Changes
New Result Screen
More Achievements
Changed In-game settings
Modified Training Mode
Jungle Adventure Guide Mode
These were the changes the new PUBG Mobile 0.18 update is going to get. Read further to know PUBG Mobile 0.18.0 Release Date.
PUBG Mobile 0.18.0 Release Date
Yes, We know you want to see the release date. Because everyone wants to enjoy these exciting features and modes. The new PUBG Mobile 0.18 update expected date is 24 April 2020.
PUBG Mobile Update 0.18.0
| | |
| --- | --- |
| App Name | PUBG Mobile |
| App Size | 1.76GB |
| Last Updated | 23rd February 2020 |
| Total No. of Downloads | 10,00,00,000+ |
| Least Requirements | Android 4.3 and up |
| Developer | Tencent Games |
Read More | Samsung Galaxy Fold 2 Could Come with 120Hz Display and S-Pen
Download PUBG Mobile 0.18.0 Update
This new PUBG update 0.18.0 size will be around 2GB for all smartphones. That's all in this article about PUBG Mobile 0.18.0 update.
Stay Tuned To Techburner For More Tech Related Stuff.